Customizing an ACIS Bad Pixel File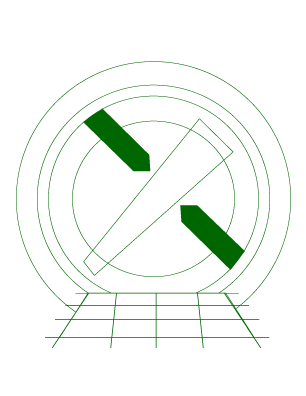 CIAO 4.9 Science Threads
---
Synopsis:
This is an advanced thread. Most users do not need to customize their badpixel files.
Pipeline-produced bad pixel files are fairly complete. They include nearly every bad pixel as well as some pixels adjacent to the bad pixels. Events that occur on these pixels have STATUS bits set to one in the associated Level 1 event file and are excluded from Level 2 event files. Depending on the specific goals of an analysis project, it may be advantageous to keep events on one or more bad pixels.
acis_build_badpix has two parameters, bitflag and usrfile, that make it easy to customize an observation-specific ACIS bad pixel file. This thread provides a few brief examples of how these parameters may be used. For more information about these parameters and the tool, refer to the ahelp file.
Purpose:
To create a customized ACIS bad pixel file to be used in the data analysis.
The bad pixel file created by running the "Reprocessing Data to Create a New Level=2 Event File" thread will be sufficient for most analyses. Few users require the advanced analysis in this thread.
Related Links:
Last Update: 20 Dec 2016 - Review for CIAO 4.9.
---
---
---
| | |
| --- | --- |
| 19 Jan 2010 | new for CIAO 4.2 |
| 13 Jan 2011 | reviewed for CIAO 4.3: no changes |
| 31 Aug 2011 | added the Create an Observation Parameter File section |
| 15 Dec 2011 | reviewed for CIAO 4.4: creating a new ACIS bad pixel file is part of the "Reprocessing Data to Create a New Level=2 Event File" thread. |
| 03 Dec 2012 | Review for CIAO 4.5; no changes |
| 25 Nov 2013 | Reviewed for CIAO 4.6. No changes. |
| 16 Dec 2014 | Reviewed for CIAO 4.7. Increased visibility of this being an advanced thread. Expanded the reprocessing section to show to insert the custom badpixel file into the directories so that chandra_repro will find and use it. |
| 20 Dec 2016 | Review for CIAO 4.9. |
---