How to download Chandra Data from the Archive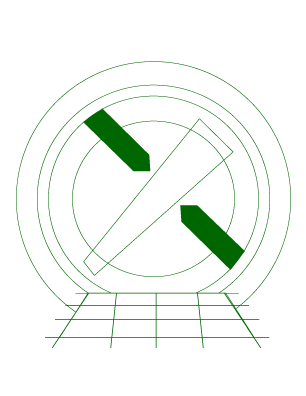 CIAO 4.9 Science Threads
---
Synopsis:
The Chandra Data Archive contains all the data obtained with the Chandra telescope.
This thread explains the two Data Archive interfaces, ChaSeR and the Chandra footprint service. Additionally, there are command-line scripts for finding and downloading publicly-available Chandra data from the Archive: find_chandra_obsid and download_chandra_obsid. Please note that proprietary data can only be accessed using ChaSeR.
Purpose:
To illustrate several methods of downloading ObsID 1843 (ACIS-I, G21.5-0.9), which is used in the Introductory CIAO Threads.
Related Links:
Last Update: 16 May 2017 - Updated to use ftp://cda.cfa.harvard.edu instead of ftp://cdaftp.cfa.harvard.edu.
---
---
---
| | |
| --- | --- |
| 03 Jan 2005 | reviewed for CIAO 3.2: no changes |
| 01 Dec 2005 | reviewed for CIAO 3.3: no changes |
| 01 Dec 2006 | reviewed for CIAO 3.4: no changes |
| 09 Jan 2007 | updated for CIAO 4.0: filenames updated since ObsID 1843 went through Repro III |
| 09 Jun 2008 | updated image display to place figures inline with text |
| 29 Sep 2008 | corrected link for downloading Chaser |
| 30 Dec 2008 | reviewed for CIAO 4.1: no changes |
| 25 Jan 2010 | reviewed for CIAO 4.2: no changes |
| 09 Nov 2010 | the download_chandra_obsid script is a quick and easy method of download data files. |
| 10 Jan 2011 | updated for CIAO 4.3: added more information on using the download_chandra_obsid script |
| 09 Jan 2012 | reviewed for CIAO 4.4: expanded information on using ChaSeR |
| 16 Feb 2012 | added a section on using the find_chandra_obsid script |
| 03 Dec 2012 | Review for CIAO 4.5; no changes. |
| 04 Apr 2013 | ChaSer is retired. WebChaser now supports individual data product downloads and the ability to upload a list of search criteria. |
| 28 May 2013 | Added a new section, The Chandra Footprint Service. |
| 26 Jul 2013 | Added a see also to the Chandra Source Catalog scripts. |
| 25 Nov 2013 | Review for CIAO 4.6. Updated formatting to draw attention to the need to reprocess and to review the V&V reports. |
| 16 Dec 2014 | Reviewed for CIAO 4.7. Added a note about find_chandra_obsid update to allow searching by OBS_ID. |
| 14 Dec 2015 | Reviewed for CIAO 4.8. Minor updates only. |
| 21 Jun 2016 | Updated for chaser rebranding and new screen shots. |
| 29 Dec 2016 | Review for CIAO4.9. Minor updates to footprint service outputs. |
| 16 May 2017 | Updated to use ftp://cda.cfa.harvard.edu instead of ftp://cdaftp.cfa.harvard.edu. |
---