Installing CIAO 4.9 Using the ciao-install Script (Recommended)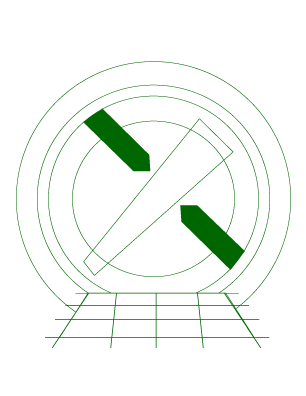 CIAO 4.9 Science Threads
---
Synopsis:
The ciao-install script is designed to simplify and automate the installation and upgrade of CIAO and the Chandra Calibration DataBase (CALDB). ciao-install FTPs the selected files to your computer, verifies them via md5sum, and unpacks them. The script configures CIAO, sets up the command-line ahelp system, and (optionally) runs the CIAO smoke tests.
The ciao-install.README file file has detailed information on the script. For a summary of options, run the script with the "--help" option.
Last Update: 19 Dec 2018 - updated for CALDB 4.7.8.
---
---
---
The CIAO installation is now complete. For help getting started with the software, read the Introductory science threads.
---
| | |
| --- | --- |
| 20 Apr 2009 | The CIAO 4.1.2 release coincides with the beta release of the ciao-install script. |
| 16 Jun 2009 | clarified why ciao-install must be run twice to install CALDB in a separate location |
| 15 Dec 2009 | updated for the CIAO 4.2 release: ciao-install is the recommended method for installing CIAO. Many enhancements have been made to the script: it now downloads and unpacks the tarfiles, installs the software, and runs the smoke tests. |
| 29 Dec 2009 | Added Installing on Snow Leopard note |
| 16 Mar 2010 | Added Downloading the CALDB: FTP passive mode note |
| 05 Apr 2010 | updated for CALDB 4.2.1: version number of CALDB main tarfile |
| 19 Apr 2010 | updated for CALDB 4.2.2: version number of CALDB main tarfile |
| 27 Sep 2010 | updated for CALDB 4.3.1: version number of CALDB main |
| 15 Dec 2010 | updated for the CIAO 4.3 and CALDB 4.4.1 releases: minor changes to screen output |
| 15 Dec 2011 | reviewed for the CIAO 4.4 and CALDB 4.4.7 releases: minor changes to screen output |
| 13 Jun 2012 | reviewed for the CIAO 4.4.1 and CALDB 4.4.10 releases: minor changes to screen output |
| 03 Dec 2012 | Review for CIAO 4.5 |
| 19 Nov 2013 | Updated for CIAO 4.6. Cosmetic updates |
| 09 May 2014 | Re-order sections. Moved creating ciao alias before check caldb. Added note that check_caldb requires the contrib package to be installed. |
| 11 Dec 2014 | Updated for CIAO 4.7. Version updates and minor text edits. |
| 29 Jun 2015 | added additional information for passive FTP mode. |
| 15 Dec 2015 | Updated for CIAO 4.8. Added information about new CALDB flags. |
| 09 Feb 2016 | Updated for CIAO 4.8.1. |
| 24 Feb 2016 | Updated for CIAO 4.8.1/4.8.2. |
| 27 May 2016 | updated for CALDB 4.7.2: version number of CALDB main |
| 04 May 2017 | updated for CALDB 4.7.4. |
| 20 Jul 2017 | updated for CALDB 4.7.5.1 and contrib 4.9.4. |
| 18 Aug 2017 | updated for CALDB 4.7.6. |
| 13 Dec 2017 | updated for CALDB 4.7.7. |
| 19 Dec 2018 | updated for CALDB 4.7.8. |
---