Calculate a Flux for a Position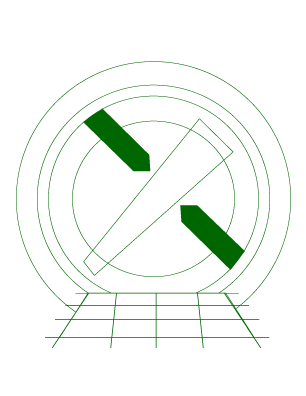 CIAO 4.9 Science Threads
---
Synopsis:
The steps in this thread are performed automatically by the srcflux tool. This thread is retained for those users who want to understand the processing in more detail.
The tool eff2evt calculates the energy flux in ergs/cm2/sec for each input event, taking the quantum efficiency (QE) and effective area (EA) into account. The QE, EA, and flux values are recorded in new columns in the output file.
Run this thread if:
you wish to calculate the energy flux for an ACIS or HRC imaging observation.
eff2evt may also be used on the zeroth-order of grating data. In this case, the tool issues a warning and uses the zeroth-order grating efficiencies for the calculations. It cannot be used on the grating arms because the off-axis position for diffracted events does not correspond to the event position, but to the zeroth order position; therefore, the vignetting correction will be wrong.
Related Links:
The Chandra Source Catalog (CSC) - reference fluxes for most sources are available from the CSC with no analysis required. Note that the fluxes in the CSC are calculated for specific models (absorbed power law and blackbody) and with certain assumptions about conversion from counts to flux.

srcflux ahelp file
Last Update: 17 Dec 2014 - Review for CIAO 4.7. Added a note about TIME filtering.
---
---
---
| | |
| --- | --- |
| 15 Dec 2008 | New for CIAO 4.1 |
| 30 Mar 2009 | added "Read this thread if" section to Synopsis: eff2evt is not appropriate for grating data, not even zeroth orders |
| 05 Feb 2010 | updated for CIAO 4.2: ObsID 315 file version; included the parameter block filename in the ACIS eff2evt run to apply the ACIS dead area correction; corresponding changes to output |
| 09 Mar 2010 | added a link to the Chandra Source Catalog, which contains reference fluxes for many sources |
| 15 Dec 2010 | updated for CIAO 4.3: if grating data is input, eff2evt issues a warning and uses the zeroth-order grating efficiencies for the calculations. |
| 10 Jan 2012 | reviewed for CIAO 4.4: updates to screen output, the FLUX_LO/HI/WEIGHTED columns are only created by eff2evt when the rmfimg parameter is set. |
| 03 Dec 2012 | Review for CIAO 4.5; added note about energy filter. |
| 26 Nov 2013 | Review for CIAO 4.6. Added info about srcflux. Added info about early data and need to run chandra_repro or r4_header_update. |
| 04 Mar 2014 | Final review for CIAO 4.6. Updated for new DACORR column and latest calibrations values. |
| 17 Dec 2014 | Review for CIAO 4.7. Added a note about TIME filtering. |
---