Filtering Lightcurves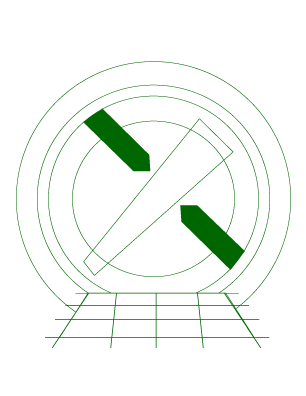 CIAO 4.9 Science Threads
---
Synopsis:
It may be necessary to filter your data to remove periods of anomalous background levels, such as the flares seen in ACIS observations. The CIAO package includes the dmextract tool to calculate the lightcurve of a dataset (or region within a dataset), and the dmgti tool to create a GTI file given a table and a set of limits.
Purpose:
To analyze the light curve of the ACIS imaging background in order to clean the dataset of periods of anomalous background rates.
The algorithm used to detect flares is simple, so it may not be sufficient in all cases. If you intend to use the ACIS blank-sky background files, the cleaning described in this thread is not conservative enough. Instead, use the alternative method described in the Removing ACIS Background Flares thread.
Related Links:
Last Update: 05 Jan 2017 - Review for CIAO 4.9. Added info about obsid 3103 which is used part way through the thread.
---
---
---


Parameters for /home/username/cxcds_param/dmextract.par


#--------------------------------------------------------------------
#
# DMEXTRACT -- extract columns or counts from an event list
#
#--------------------------------------------------------------------
        infile = evt2_c7.fits[exclude sky=region(exclude.reg)][bin time=::200] Input event file 
       outfile = lc_c7.fits       Enter output file name
          (bkg = )                Background region file or fixed background (counts/pixel/s) subtraction
        (error = gaussian)        Method for error determination(poisson|gaussian|<variance file>)
     (bkgerror = gaussian)        Method for background error determination(poisson|gaussian|<variance file>)
      (bkgnorm = 1.0)             Background normalization
          (exp = )                Exposure map image file
       (bkgexp = )                Background exposure map image file
      (sys_err = 0)               Fixed systematic error value for SYS_ERR keyword
          (opt = ltc1)            Output file type: pha1 
     (defaults = ${ASCDS_CALIB}/cxo.mdb -> /soft/ciao/data/cxo.mdb) Instrument defaults file
         (wmap = )                WMAP filter/binning (e.g. det=8 or default)
      (clobber = no)              OK to overwrite existing output file(s)?
      (verbose = 0)               Verbosity level
         (mode = ql)              
    
---


Parameters for /home/username/cxcds_param/dmgti.par


        infile = lc_c7.fits       Input MTL file
       outfile = lc_c7.dmgti.gti  Output GTI file
     userlimit = ((time >= 77379470.949928) && (time < 77399470.949928))||((time >= 77404870.949928) && (time < 77406670.949928)) User defined limit string
      (mtlfile = none)            Optional output smoothed/filtered MTL file
     (lkupfile = none)            Lookup table defining which MTL columns to check against (NONE|none|<filename>)
       (smooth = yes)             Smooth the input MTL data?
      (clobber = no)              Clobber output file if it exists?
      (verbose = 0)               Debug level
         (mode = ql)


---
| | |
| --- | --- |
| 14 Dec 2004 | updated for CIAO 3.2: path for script |
| 08 Dec 2005 | updated for CIAO 3.3: default value of dmextract error and bkgerror parameters is "gaussian" |
| 01 Dec 2006 | updated for CIAO 3.4: dmgti uses the value of the TIMEPIXR header keyword to adjust start and stop times (users may see a small shift in the time filter when compared to CIAO 3.3 because of this); kernel parameter removed from dmgti; ChIPS version |
| 18 Jan 2008 | updated for CIAO 4.0: analyze_ltcrv.sl v1.6 (plotting routines have been removed from the script; plotting will be replaced once it is updated for the new ChIPS syntax); filename and screen output updated for reprocessed data (version N004 event file); slsh version 0.8.2-0/S-Lang version 2.1.3 |
| 06 May 2008 | changed energy filter to 0.5 to 7 keV (500:7000) |
| 23 Jun 2008 | updated image display to place figures inline with text |
| 15 Dec 2008 | updated for CIAO 4.1: analyze_ltcrv.sl has been replaced by lightcurves.sl and the routine analyze_ltcrv() by lc_sigma_clip(); added a Python version of the script; plotting capabilities have been restored; the routine can now generate a GTI file directly. |
| 06 May 2009 | check the version of the CIAO scripts package instead of the individual script |
| 11 Feb 2010 | updated for CIAO 4.2: added an example of filtering on count rate |
| 05 Mar 2010 | added a subsection on using deflare script; updated script tarfile version to 05 Mar 2010 |
| 13 Jan 2011 | reviewed for CIAO 4.3: no changes |
| 11 Jan 2012 | reviewed for CIAO 4.4: added links to new Removing ACIS Background Flares thread |
| 19 Jul 2012 | fixed broken links |
| 03 Dec 2012 | Review for CIAO 4.5; updated file versions; |
| 02 Dec 2013 | Review for CIAO 4.6; no changes. |
| 17 Dec 2014 | Review for CIAO 4.7; no changes. |
| 05 Jan 2017 | Review for CIAO 4.9. Added info about obsid 3103 which is used part way through the thread. |
---