The HRC-I Background Spectra Files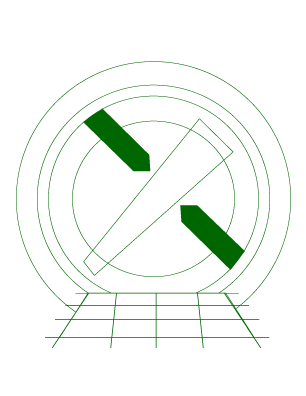 CIAO 4.9 Science Threads
---
Synopsis:
The HRC calibration team has released a set of background spectra from the HRC-I. These spectra describe the particle background of the detector and vary slowly with time which means that they can be used to improve the signal-to-noise of HRC-I imaging data. This can significantly improve signal-to-noise for extended sources and may be useful for point source analysis (e.g. fields with many point sources).
Purpose:
The intent of this thread is to apply a PI (instrumental energy channel) filter to an HRC-I imaging event file to increase the signal-to-noise of the resulting images by removing channel ranges in which the particle background dominates. Calculating the cumulative source and background PI distributions allow us to estimate the fraction of source and background counts removed by a given PI filter.
To create an HRC-I background event file tailored to a specific observation for imaging or spatial analyses, follow the HRC-I Background Event Files thread instead.
Related Links:
Last Update: 18 Dec 2014 - Reviewed for CIAO 4.7; no changes.
---
---
---
| | |
| --- | --- |
| 10 Jun 2010 | new for CIAO 4.2/CALDB 4.3.0 |
| 11 Jan 2011 | reviewed for CIAO 4.3: no changes |
| 04 Apr 2011 | updated for 04 Apr scripts package release: hrc_bkgrnd_lookup script prints the version at verbose > 0. |
| 20 Jul 2011 | required software updates are listed in Synopsis |
| 11 Jan 2012 | reviewed for CIAO 4.4 and CALDB 4.4.7: the 2010 HRC-I background PI spectrum file was remade with the new gain map (hrciD2010-09-25pibgspecN0001.fits), and the 2011 file has been added (hrciD2011-09-19pibgspecN0001.fits); added Scripting It section |
| 03 Dec 2012 | Review for CIAO 4.5; file version name changes |
| 03 Dec 2013 | Review for CIAO 4.6; no changes. |
| 14 Apr 2014 | Minor edits to text to clarify when/how to use this thread. Updated list of CALDB files. |
| 18 Dec 2014 | Reviewed for CIAO 4.7; no changes. |
---