Using MARX to Create an Event File from ChaRT Rays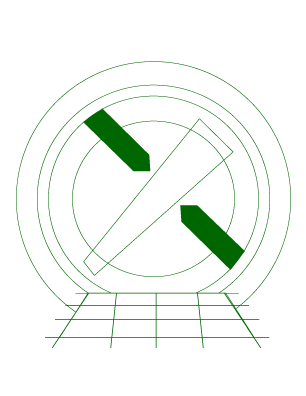 CIAO 4.9 Science Threads
---
Synopsis:
The output of ChaRT is a set of rays (a PSFRAYS table) that cannot be used directly in your analysis; it must be converted into a suitable format, i.e. a pseudo-events file. This thread describes how to use the MARX software to do this conversion by projecting the rays onto the detector-plane, and then accounting for the detector (ACIS or HRC).
Using MARX allows the user to take into account all changes to the photon distribution emerging from the HRMA due to the detector response. In particular, the detector QE & QEU and the roll are accounted for. In addition to simulating the detector response, MARX uses the ray weights to account for the mirror effects, i.e. different efficiency of different shells at different angles/energies.
This thread is not a definitive guide to using MARX. There are many more options and parameters discussed in the MARX manual.
Related Links:
Caveats page: details on what is not included when using MARX.
Last Update: 28 Jul 2016 - Added information about suggested ACIS-S AspectBlur.
---
---
---
The output file (marx_output_i0000.fits) is a pseudo-events file that can be used, for example, to create an image of the PSF.
---
| | |
| --- | --- |
| 27 Jun 2003 | original version, updated for CIAO 3.0: layout |
| 02 Dec 2004 | added note about setting ExposureTime parameter |
| 16 Feb 2005 | reviewed for CIAO 3.3: no changes |
| 31 Jul 2007 | updates for ciao3.4 |
| 18 Aug 2008 | updated for CIAO 4.0: MARX v4.2.0; minor changes to screen output; image converted to inline |
| 09 Oct 2008 | updated to MARX v4.3.0 |
| 18 Feb 2009 | updated to MARX v4.4.0 |
| 19 Mar 2009 | updated MARX v4.4.0 syntax to find modified parameter file first |
| 18 Feb 2010 | updated to MARX v4.5.0; added Correcting for an Offset section; added mention of the MARX DataDirectory parameter |
| 15 Dec 2010 | reviewed for CIAO 4.3: no changes |
| 22 Feb 2012 | reviewed for CIAO 4.4: point to MARX 4.5 page |
| 01 Oct 2012 | reviewed for PSF site overhaul. Updates for some MARX 5.0 syntax needed for ChaRT v1 compatibility |
| 29 Mar 2013 | Updated file version from N003 to N004. |
| 01 May 2013 | Added a note about pileup and normalization. |
| 10 Jul 2014 | Added information about using the DY_AVG and DZ_AVG header values. |
| 20 Aug 2014 | Updated to use MARX v5. |
| 11 May 2015 | Updated for ChaRT v2. New information about aspect. New section about combining images from multiple iterations. |
| 29 Feb 2016 | Added a note about using install_marx script. |
| 06 Apr 2016 | Revised AspectBlur values. |
| 11 Apr 2016 | Added warning about installing MARX on OSX with default C compiler. |
| 10 Jun 2016 | Revised information about handling the SIM offset and added information about the MARX AspectBlur parameter. |
| 16 Jun 2016 | simulate_psf can now be used to project rays using marx. |
| 28 Jul 2016 | Added information about suggested ACIS-S AspectBlur. |
---