Correct Events for Aspect Periscope Drift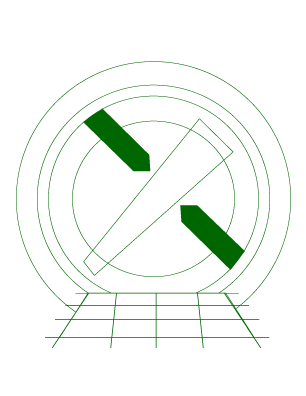 CIAO 4.9 Science Threads
---
Synopsis:
Thermal cycling on the spacecraft can result in an apparent temporal drift of the sky position of an X-ray source during an observation. This appears as a drift of up to about 0.5 arcsec in the X-ray event sky coordinates over time. Because of the thermal variation time-scales, this effect is usually most prominent in long observations (more than ~50 ksec).
As of DS 8.4, a drift correction is applied to the aspect solution using the periscope gradients telemetry in the standard data processing pipeline. However, temporal drifts have continued to increase with thermal variation of the spacecraft; therefore, the Aspect team suggests that to accomplish science related to sub-arcsecond source structure, users should follow this thread to correct residual drift induced by the periscope. This requires a relatively bright, on-axis source (within a few arcminutes off-axis angle) to perform a "self-calibration" of the aspect solution.
The correct_periscope_drift script returns plots of the fits of the drift in the Aspect Camera Y- and Z-angle and new aspect solution file with offsets updated to include drift corrections. This new aspect solution may be applied with the chandra_repro (via acis_process_events or hrc_process_events) script to correct the sky positions in a new evt2 file.
Purpose:
To aid in determining the drift during an observation.

Help evaluate the goodness-of-fit to the data and to determine if applying the correction will have value.
Related Links:
Last Update: 1 Nov 2017 - new for CIAO 4.9: original version
---
---
---
| | |
| --- | --- |
| 01 Nov 2017 | new for CIAO 4.9: original version |
---