Calculating Spectral Weights for mkinstmap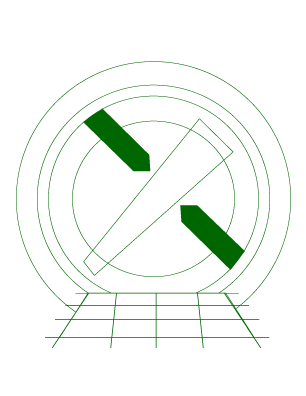 CIAO 4.9 Science Threads
---
Synopsis:
When a spectral weights file is provided to mkinstmap, the tool computes a weighted instrument map instead of a monochromatic instrument map. Essentially, a weighted instrument map is a linear combination of monochromatic maps calculated for several energy-weight pairs. More details are given in the Why are weighted instrument maps important? section of this thread.
Purpose:
Use the make_instmap_weights script or Sherpa to create a spectral weights file that can be used by mkinstmap to create a weighted instrument map for use in one of the exposure map threads.
Related Links:
Last Update: 22 Dec 2014 - Review for CIAO 4.7; no changes.
---
---
---
| | |
| --- | --- |
| 03 Aug 2009 | Updated for CIAO 4.1: spectrum.sl has been replaced by the sherpa_contrib.utils module; see the Changes from CIAO 3.4 section; a comparison of weighted to mono-energetic instrument maps has been added. |
| 09 Feb 2010 | updated for CIAO 4.2: the "get_imagevals" command has been renamed to get_piximgvals |
| 12 Mar 2010 | Added an example of the essential commands to the synopsis section at the start of the thread, for those users who just need reminding of the syntax; updated some of the figures to use ChIPS for display rather than ds9. |
| 19 Jul 2010 | the S-Lang syntax has been removed from this thread as it is not supported in CIAO 4.2 Sherpa v2. Contact the CXC Helpdesk if you need assistance transitioning from S-Lang to Python. |
| 13 Jan 2011 | reviewed for CIAO 4.3: no changes |
| 21 Nov 2011 | updated the module name in the import statement from sherpa_contrib to sherpa_contrib.utils |
| 24 Jan 2012 | reviewed for CIAO 4.4: added a Using the make_instmap_weights script section; separated the in-depth analysis into a "step-by-step" section |
| 03 Dec 2012 | Review for CIAO 4.5; same spectral weights can be used by mkpsfmap as part of the wavdetect thread. |
| 02 Dec 2013 | Review for CIAO 4.6: the pbkfile parameter of mkinstmap is no-longer used - with the obsfile parameter being set to the event file rather than the aspect histogram - and the examples have been updated to use CALDB 4.5.9. |
| 22 Dec 2014 | Review for CIAO 4.7; no changes. |
---