True Color Images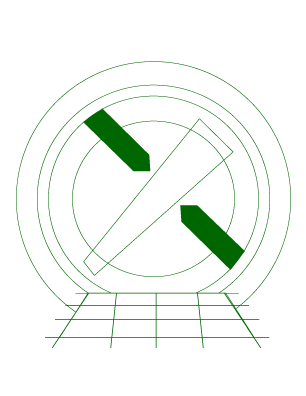 CIAO 4.9 Science Threads
---
Synopsis:
Most astronomical images map color to intensity level, i.e. for a greyscale image, lighter tones correspond to a brighter intensity level or vice versa. An alternative way of presenting data is via an image that correllates color and energy or wavelength. The output may also be a postscript file.
Purpose:
Use the CIAO tool dmimg2jpg to create a true color image and (optionally) overlay a source list on that image.
Related Links:
Last Update: 1 Feb 2016 - Minor link and other updates.
---
---
---


Parameters for /home/username/cxcds_param/dmimg2jpg.par


#--------------------------------------------------------------------
# dmimg2jpg.par			Parameter file for dmimg2jpg tool
#--------------------------------------------------------------------
# Input files.  infile = redfile for true color output
#--------------------------------------------------------------------
        infile = soft_img.fits    Input file name (red image if true color)
     greenfile = med_img.fits     Green color channel file name
      bluefile = hard_img.fits    Blue color channel file name
#--------------------------------------------------------------------
# Output files.  Currently to get a postscript file you need
# to make the jpeg file.
#--------------------------------------------------------------------
       outfile = truecolor_1838.jpg Output jpg file name
#--------------------------------------------------------------------
# In greenfile == 'none'  use a lookup table
#--------------------------------------------------------------------
      (lutfile = )lut.grey -> /soft/ciao/data/grey.lut) Colormap file
 (colorstretch = 1)               Color lookup strech factor
   (colorshift = 0)               Color lookup table shift
       (invert = no)              Invert colors
#--------------------------------------------------------------------
# Scaling functions.  Use INDEF to get min and max of data
#--------------------------------------------------------------------
(scalefunction = log)             Scaling function(log|linear|power)
   (scaleparam = 3)               Scaling parameter (for non-linear scalefunction)
       (minred = INDEF)           Minimum value for the red color channel
     (mingreen = INDEF)           Minimum value for the green color channel
      (minblue = INDEF)           Minimum value for the blue color channel
       (maxred = 1)               Maximum value for the red color channel
     (maxgreen = 1)               Maximum value for the green color channel
      (maxblue = 1)               Maximum value for the blue color channel
#--------------------------------------------------------------------
# Regions, aimpoint and grid overlay
#--------------------------------------------------------------------
   (regionfile = )                Region overlay file
  (regioncolor = )colors.green -> 0 1 0) Region color triple
    (regionopt = individual)      Option of region shape drawing method (individal|combine)
 (showaimpoint = no)              Put crosshair at aimpoint
    (showlabel = no)              Label the contours?
     (showgrid = yes)             Show grid on image
    (gridcolor = )colors.white -> 1 1 1) Grid color triple
     (gridsize = 60)              Gridsize [arcsec]
     (fontsize = 1)               Font label size
       (psfile = )                Optional post script file name
      (verbose = 0)               Level of verbose output
      (clobber = no)              Clobber existing outputs?
         (mode = ql)              


    
---
| | |
| --- | --- |
| 16 Dec 2004 | reviewed for CIAO 3.2: no changes |
| 21 Dec 2005 | reviewed for CIAO 3.3: no changes |
| 01 Dec 2006 | reviewed for CIAO 3.4: no changes |
| 08 Mar 2007 | added link to A True Color Images in ds9 thread |
| 16 Jan 2008 | updated for CIAO 4.0: color_image script removed from the CIAO scripts package (obsolete, use virtual file syntax instead); ds9 now automatically looks for the "[SRCLIST]" extension in the region file, so it doesn't have to be specified |
| 30 Jan 2009 | updated for CIAO 4.1: images are inline |
| 20 Apr 2009 | updated for CIAO 4.1.2: the showaimpoint and showgrid parameters in dmimg2jpg are set to "no" by default |
| 27 Jan 2010 | reviewed for CIAO 4.2: updated DS9 region file saving information |
| 13 Jan 2011 | reviewed for CIAO 4.3: no changes |
| 10 Jan 2012 | reviewed for CIAO 4.4: no changes |
| 03 Dec 2012 | Review for CIAO 4.5 |
| 11 Dec 2013 | Review for CIAO 4.6; no changes. |
| 23 Dec 2014 | Review for CIAO 4.7; minor edits. |
| 01 Feb 2016 | Minor link and other updates. |
---