Running vtpdetect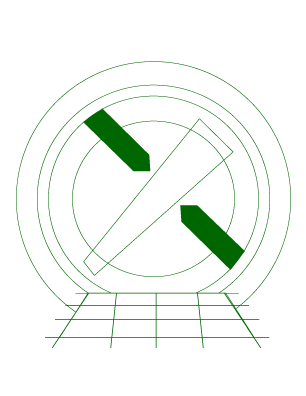 CIAO 4.9 Science Threads
---
Synopsis:
vtpdetect uses Voronoi Tessellation and Percolation (VTP) source detection to determine individual densities, or fluxes, for every occupied pixel. The tool then analyzes the distribution of densities for significant source enhancements.
This tool finds faint, low surface brightness features, and extended sources found as single source in visually "correct" way, regardless of their actual shape.
Purpose:
To illustrate several ways to use the Detect tool vtpdetect.
Related Links:
Last Update: 23 Dec 2014 - Review for CIAO 4.7; no changes.
---
---
---


Parameters for /home/username/cxcds_param/vtpdetect.par


#
# parameters for vtpdetect
#
#
# inputs -- can either be an image or table
#
        infile = s3_evt2.fits     Input file name
       expfile = none             Exposure map file name
#
# output
#
       outfile = s3_src.fits      Source list output file name
#
# processing parameters
#
         scale = 1                Threshold scale factor
         limit = 1e-06            Max. probability of being a false source
        coarse = 10               Minimum number of events per source
       maxiter = 10               Maximum number of iterations to allow
#
# SAOImage regions
# 
      (regfile = )                name for ASCII output region files
     (ellsigma = 3)               Size of output source ellipses (in sigmas)
         (edge = 2)               How close to edge of field to reject events
      (superdo = no)              Perform Super Voronoi Cell procedure
#
# probably use defaults for these...
#
   (maxbkgflux = 0.8)             Maximum normalized background flux to fit
   (mintotflux = 0.8)             Minimum total flux fit range
   (maxtotflux = 2.6)             Maximum total flux fit range
    (mincutoff = 1.2)             Minimum total flux cutoff value
    (maxcutoff = 3)               Maximum total flux cutoff value
       (fittol = 1e-06)           Tolerance on Possion fit
     (fitstart = 1.5)             Initial background fit starting scale factor
#
# user setable parameters 
#
      (clobber = no)              Overwrite if file exists
      (verbose = 0)               Debug level
      (logfile = stderr)          Debug file name
#
# mode
#
         (mode = ql)              



---
| | |
| --- | --- |
| 03 Jan 2005 | reviewed for CIAO 3.2: no changes |
| 03 Jun 2005 | updated links for CIAO 3.2 version of Detect manual |
| 12 Dec 2005 | updated for CIAO 3.3: updated files in detect data tarfile |
| 01 Dec 2006 | reviewed for CIAO 3.4: no changes |
| 16 Jan 2008 | updated for CIAO 4.0: ds9 now automatically looks for the "[SRCLIST]" extension in the region file, so it doesn't have to be specified; kernel parameter removed from vtpdetect; removed data tarfile |
| 16 Apr 2008 | added Source Detection and Cosmic-Ray Afterglows caveat |
| 12 Jan 2009 | updated for CIAO 4.1: images are inline |
| 27 Jan 2010 | reviewed for CIAO 4.2: DS9 images updated with results |
| 12 Jan 2011 | reviewed for CIAO 4.3: no changes |
| 09 Jan 2012 | reviewed for CIAO 4.4: updated to use the full ACIS-S3 chip instead of a 512x512 region. |
| 03 Dec 2012 | Review for CIAO 4.5; added note about energy filter and exposure map. |
| 13 Dec 2013 | Review for CIAO 4.6. Added an energy filter the event file. Added section on using the exposure map. Added examples showing how to use the polygon regions to understand the origin of the seemingly suprious ellipses. |
| 23 Dec 2014 | Review for CIAO 4.7; no changes. |
---