Fitting Multiple Orders of HRC-S/LETG Data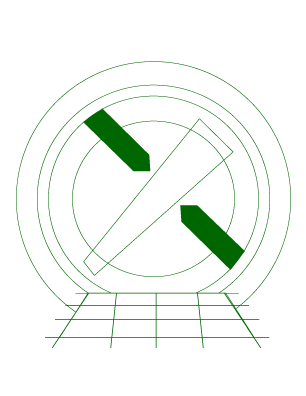 Sherpa Threads (CIAO 4.9 Sherpa v1)
---
Synopsis:
Because of the low energy resolution in the HRC-S, the PHA2 file contains two rows (negative and postive) containing all the spectral orders. While it is not possible to separate the overlapping orders, they can be modeled in Sherpa by defining the instrument response as a composite of the orders in which you are interested.
This thread uses response files (gRMFs and gARFs) created with CIAO to model and fit the first three positive and negative orders of the spectra.
Last Update: 14 Nov 2016 - reviewed for CIAO 4.9; no content change, updated fit results.
---
---
---
| | |
| --- | --- |
| 06 Aug 2008 | updated for CIAO 4.1 |
| 04 Dec 2008 | plot_order() is available in Sherpa 4.1 |
| 13 Dec 2008 | neldermead method used in place of levmar |
| 29 Apr 2009 | new script command is available with CIAO 4.1.2 |
| 10 Jan 2010 | updated for CIAO 4.2 |
| 13 Jul 2010 | updated for CIAO 4.2 Sherpa v2: removal of S-Lang version of thread. |
| 22 Jan 2012 | reviewed for CIAO 4.4 (no changes) |
| 13 Dec 2012 | reviewed for CIAO 4.5: group commands no longer clear the existing data filter |
| 03 Mar 2014 | reviewed for CIAO 4.6: no changes |
| 26 Feb 2015 | updated for CIAO 4.7: no content change |
| 14 Dec 2015 | updated for CIAO 4.8, removed references to CIAO 3.4. |
| 14 Nov 2016 | reviewed for CIAO 4.9; no content change, updated fit results. |
---