Simultaneously Fitting Source and Background Spectra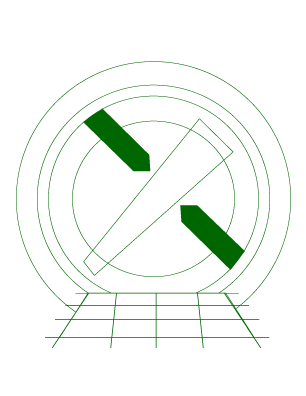 Sherpa Threads (CIAO 4.9 Sherpa v1)
---
Synopsis:
If you would like to fit a background-subtracted source spectrum using a common RMF and ARF for source and background, simply read the source spectrum fits file into Sherpa, subtract the background, and fit it. To fit source and background spectra simultaneously with proper and distinct RMFs and ARFs, load the source and background as different data sets. This thread illustrates both cases.
The sample data files used in this thread are available in sherpa.tar.gz; they can be generated by following the CIAO thread Extract ACIS Spectra and Response Files for Pointlike Sources.
Last Update: 9 Nov 2016 - reviewed for CIAO 4.9: updated fits, no content change.
---
---
---
This thread is complete, so we can exit the Sherpa session:
---
| | |
| --- | --- |
| 14 Jan 2005 | updated for CIAO 3.2: minor change in fit results |
| 21 Dec 2005 | reviewed for CIAO 3.3: no changes |
| 01 Dec 2006 | reviewed for CIAO 3.4: no changes |
| 08 Dec 2008 | updated for Sherpa 4.1 |
| 29 Apr 2009 | new script command is available with CIAO 4.1.2 |
| 17 Dec 2009 | updated for CIAO 4.2: the fit_bkg function is available |
| 14 Jun 2010 | updated to include confidence 1-sigma error estimates on individual parameters of fits |
| 14 Jun 2010 | updated with an example using the CIAO 4.2 Sherpa v2 functions set_full_model, set_bkg_full_model, get_response, and a new usage of the functions get_arf and get_rmf. S-Lang version of thread removed. |
| 15 Dec 2010 | updated for CIAO 4.3: new functions get_bkg_scale, calc_stat_info, and set_xlog/set_ylog are available |
| 22 Jun 2011 | renamed thread from "Independent Background Responses" to "Simultaneously Fitting Source and Background Spectra" |
| 15 Dec 2011 | reviewed for CIAO 4.4: added a warning about filtering/grouping source and background |
| 13 Dec 2012 | reviewed for CIAO 4.5: removed an outdated warning about filtering/grouping both source and background data, as the associated bug was fixed |
| 04 Dec 2013 | reviewed for CIAO 4.6: removed references to deprecated tools, updated fit results |
| 03 Dec 2015 | updated for CIAO 4.8: no content change |
| 09 Nov 2016 | reviewed for CIAO 4.9: updated fits, no content change. |
---