Measuring Line Parameters with an LETG/ACIS-S Spectrum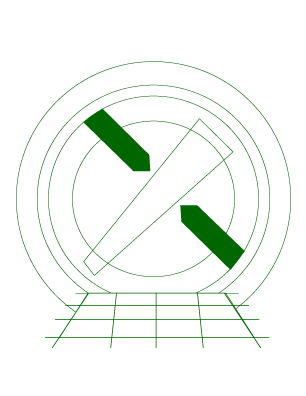 Sherpa Threads (CIAO 4.13 Sherpa v1)
---
Overview
Synopsis:
After having created or downloaded a set of PHA2 and response files (RMFs and ARFs) for a LETG/ACIS-S observation, perform a simple fit to several of the line features present in the spectra. This thread takes the user through a calculation of the error bars on the line normalizations, positions, and widths, and shows how to calculate the line equivalent widths.
For those wishing to perform their analysis with XSPEC, the PHA2 file must first be split into individual type 1 PHA files, and then grouped to increase the signal-to-noise in each spectral bin. The Grouping a Grating Spectrum CIAO thread shows how to do this, and the procedure is also included within this thread.
Run this thread if:
You are working with a LETG/ACIS-S data set, and want to begin a simple analysis of the spectrum.
Related Links:
Last Update: 13 Dec 2019 - Updated for CIAO 4.12: use Matplotlib rather than ChIPS for plotting; updated the code in several places to take advantage of Python capabilities (e.g. looping over variables rather than manually typing values).
---
Contents
---
---
Summary
As shown in this thread, working with gratings spectra is fundamentally no different than working with CCD spectra. Aside from the fact that gratings data will often begin with a PHA2 file containing multiple spectra, rather than a type 1 PHA file containing a single spectrum, the analysis paths can be very much the same for both types of spectra. (If one is performing analysis in either Sherpa or ISIS, the PHA2 file can be used directly; whereas, for XSPEC one has to use the intermediate step of creating type 1 PHA files in order to be able to bin the data.) The data are read in, response matrices are assigned, models are defined and fit, and error bars on the parameters are determined. Line equivalent widths can be calculated easily. Gratings spectra can even be slightly less complicated than CCD spectra in that ACIS-S/LETG spectra often do not require a background. (Again, order sorting of the spectra often ensures that the background is negligible.)
---
History
| | |
| --- | --- |
| 02 Apr 2009 | new for Sherpa 4.1 |
| 29 Apr 2009 | new script command is available with CIAO 4.1.2 |
| 11 Jan 2010 | updated for CIAO 4.2 |
| 13 Jul 2010 | updated for CIAO 4.2 Sherpa v2: removal of S-Lang version of thread. |
| 15 Feb 2011 | updated the URL for the Interactive Guide for ATOMDB (WebGUIDE) |
| 22 Jan 2012 | reviewed for CIAO 4.4 (no changes) |
| 13 Dec 2012 | updated for CIAO 4.5: group commands no longer clear the existing data filter |
| 10 Dec 2013 | reviewed for CIAO 4.6: no changes |
| 02 Mar 2015 | updated for CIAO 4.7, no content change |
| 14 Dec 2015 | updated for CIAO 4.8, no content change |
| 11 Nov 2016 | updated for CIAO 4.9, no content change; updated fit results. |
| 30 May 2018 | updated for CIAO 4.10, no content change |
| 11 Dec 2018 | updated for CIAO 4.11, screen output revised and line velocities updated for the the fitted line energies. |
| 13 Dec 2019 | Updated for CIAO 4.12: use Matplotlib rather than ChIPS for plotting; updated the code in several places to take advantage of Python capabilities (e.g. looping over variables rather than manually typing values). |
---