Phase Resolved Spectroscopy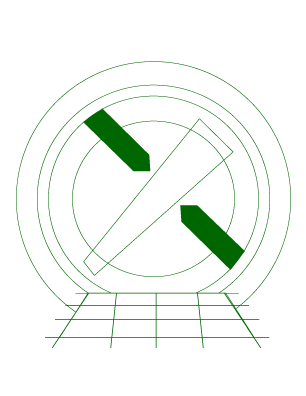 CIAO 4.9 Science Threads
---
Synopsis:
Creating a phase-resolved spectrum for a periodic source allows the user to compare the spectrum from different portions of the cycle and look for changes that may occur as the source rotates or orbits.
This thread has been completely re-written. Previous versions of this thread used a different technique to filter the event file on PHASE that left the user to compute the correct exposure time. This new technique provides a way to filter the data using good time intervals (GTIs) so that the Datamodel can compute the exposure time automatically. This version of the thread also provides some guidance on how to determine the period.
Purpose:
To create a phase-resolved spectrum for a source.
Related Links:
Last Update: 23 Mar 2016 - Added a warning about REGION block with gratings data.
---
---
---
| | |
| --- | --- |
| 03 Jan 2005 | reviewed for CIAO 3.2: no changes |
| 19 Dec 2005 | updated for CIAO 3.3: default value of dmextract error and bkgerror parameters is "gaussian"; output filenames include ObsID |
| 01 Dec 2006 | updated for CIAO 3.4: ChIPS and Sherpa versions |
| 22 Jan 2008 | updated for CIAO 4.0: updated ChIPS and Sherpa syntax; kernel parameter removed from dmtcalc |
| 25 Jun 2008 | updated image display to place figures inline with text |
| 09 Jan 2009 | updated for CIAO 4.1: provided both Python and S-lang syntax for ChIPS and Sherpa |
| 08 Feb 2010 | updated for CIAO 4.2: ChIPS and Sherpa version |
| 19 Jul 2010 | the S-Lang syntax has been removed from this thread as it is not supported in CIAO 4.2 Sherpa v2. |
| 13 Jan 2011 | reviewed for CIAO 4.3: no changes |
| 05 Mar 2012 | reviewed for CIAO 4.4: frequency has been updated to 19.7988900 Hz (instead of 19.794885 Hz) |
| 24 Apr 2012 | added punlearn step to extracting lightcurve |
| 03 Dec 2012 | Review for CIAO 4.5. Added note about GTIs and link to pfold. |
| 10 Dec 2013 | Review for CIAO 4.6; added note about early data. |
| 22 Dec 2014 | Reviewed for CIAO 4.7; no changes. |
| 13 Apr 2015 | This thread has been completely rewritten. It now uses an approach that created good time intervals (GTIs) to filter the data and provides some guidance on how to determine the target period. This makes use of the new gti_align script. The bary center correction has been extended to include the aspect solution and the exposure statistics files. |
| 11 Dec 2015 | Updated for CIAO 4.8; removed work around in the axbary section. |
| 23 Mar 2016 | Added a warning about REGION block with gratings data. |
---