Making an exposure-corrected mosaic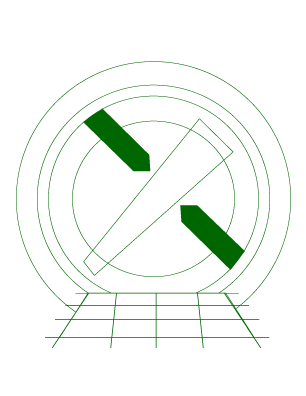 CIAO 4.9 Science Threads
---
Synopsis:
The merge_obs script replaces the merge_all script and lets you easily create an exposure-corrected image of a group of observations. These steps can also be taken manually: the reproject_image tool maps an image in one WCS reference frame to the WCS in another image. If you do not have a reference image available, reproject_image_grid can reproject the image to a user-defined WCS grid instead.
Purpose:
To create an exposure-corrected mosaic image from multiple observations of SN1006.
Related Links:
Last Update: 22 Dec 2014 - Reviewed for CIAO 4.7. Added a caveat about using reproject_image_grid with integer counts images.
---
---
---


Parameters for /home/username/cxcds_param/merge_obs.par


       infiles = */repro/*evt*[ccd_id=0:3] Input events files
       outroot = sn1006/          Root of output files
        (bands = default)         Energy bands, comma-separated list, min:max:center in keV or ultrasoft, soft, medium, hard, broad, wide, CSC
       (xygrid = )                xygrid for output or filename
      (maxsize = INDEF)           Maximum image width or height in pixels
      (binsize = INDEF)           Image binning factor
    (asolfiles = )                Input aspect solutions
  (badpixfiles = )                Input bad pixel files
    (maskfiles = )                Input mask files
     (dtffiles = )                Input dtf files for HRC observations
     (refcoord = )                Reference coordinates or evt2 file
        (units = default)         Units for the exposure map
 (expmapthresh = 1.5%)            Remove low-exposure regions? '2%' excludes pixels where exposure is < 2% of the maximum
   (background = default)         Method for background removal (HRC-I)
     (parallel = yes)             Run processes in parallel?
        (nproc = INDEF)           Number of processors to use
       (tmpdir = ${ASCDS_WORK_PATH} -> /tmp) Directory for temporary files
      (cleanup = yes)             Delete intermediary files?
      (clobber = no)              OK to overwrite existing output file?
      (verbose = 1)               Verbosity level
         (mode = ql)              
    
---


Parameters for /home/username/cxcds_param/reproject_image_grid.par


        infile = @images.lis      Input image file name
       outfile = sn1006.image     Output file name
         xsize = 1500             X-Size of output image in image pixels
         ysize = 1500             Y-Size of output image in image pixels
       xcenter = 225.7            X-Center of image in coord_sys
       ycenter = -41.9            Y-Center of image in coord_sys
         theta = 0                Angle between world coord north and output y axis
     pixelsize = 2'               Pixel size
   (projection = tan)             Projection from world to physical
   (resolution = 1)               Number of point per side to evaluate
       (method = sum)             Average value
    (coord_sys = world)           Coordinate system to match images in
    (lookupTab = ${ASCDS_CALIB}/dmmerge_header_lookup.txt -> /soft/ciao/data/dmmerge_header_lookup.txt) lookup table
      (clobber = no)              Clobber existing files
      (verbose = 0)               Tool verbosity
         (mode = ql)              
    
---


Parameters for /home/username/cxcds_param/dmimgcalc.par


        infile = sn1006_image_clean.fits Input file #1
       infile2 = sn1006_expmap.fits Input file #2
       outfile = sn1006_fluxed.fits output file 
     operation = div              arithmetic operation
       (weight = 1)               weight for first image
      (weight2 = 1)               weight for second image
    (lookupTab = ${ASCDS_CALIB}/dmmerge_header_lookup.txt -> /soft/ciao/data/dmmerge_header_lookup.txt) lookup table
      (clobber = no)              delete old output
      (verbose = 0)               output verbosity
         (mode = ql)              
    
---
| | |
| --- | --- |
| 24 Jan 2012 | reviewed for CIAO 4.4: use fluximage to create the images and the exposure maps; renamed "Create an Image of Each Observation" section to Create an Image and Exposure Maps for Each Observation |
| 15 Oct 2012 | The thread has been updated to use the new merge_obs script and to account for updates to fluximage in the 15 October 2012 scripts package release. |
| 03 Dec 2012 | Review for CIAO 4.5; mkexpmap chatter removed and dmhistory bug now fixed. |
| 03 Dec 2013 | Review for CIAO 4.6: the pbkfiles parameter has been removed from the merge_obs script. |
| 22 Dec 2014 | Reviewed for CIAO 4.7. Added a caveat about using reproject_image_grid with integer counts images. |
---