Extracting a Spectrum of a Solar System Object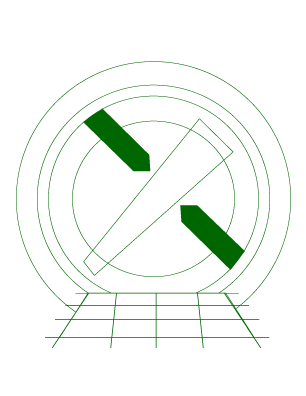 CIAO 4.9 Science Threads
---
Synopsis:
The sso_freeze tool can reproject the event data to the reference frame of the solar system object, as well as creating an object-centered aspect solution file. Together these files can be used to extract an object-centered spectrum and create the corresponding Response Matrix Files (RMFs) and Ancillary Response Files (ARFs).
This procedure is similar to the basic spectral extraction explained in the Extract Spectrum and Response Files for an Extended Source except that an object-centered coordinate system (ocx,ocy) is used in place of the sky (x,y) coordinates.
Purpose:
To generate source and background PI (PHA) spectra of a solar system object and build the proper RMFs and ARFs.
Related Links:
Last Update: 23 Dec 2014 - Reviewed for CIAO 4.7; no changes.
---
---
---
| | |
| --- | --- |
| 24 Jul 2009 | new for CIAO 4.1 |
| 15 Jan 2010 | updated for CIAO4.2: changes to the ds9 region menu |
| 13 Jan 2011 | reviewed for CIAO 4.3: no changes |
| 01 Mar 2011 | CALDB 4.4.2 release: fix to the header of the ACIS QE contamination file. Prior to this release, CIAO would fail when trying to look up the contamination model correction for chips ACIS-8 (S4) and ACIS-9 (S5); added missing information on CALDB 4.4.1 release (15 Dec 2010) |
| 04 Apr 2011 | updated for 04 Apr scripts package release: acis_fef_lookup script prints the version at verbose > 0. |
| 26 Apr 2011 | install version 2 of the tools package for CIAO 4.3 to fix the mkrmf bug. |
| 20 Jul 2011 | required software updates are listed in Synopsis |
| 10 Jan 2012 | reviewed for CIAO 4.4: no changes |
| 03 Dec 2012 | Review for CIAO 4.5; minor edits |
| 11 Dec 2013 | Review for CIAO 4.6; updated for pbkfile deprecation. Added note about very early dataset. |
| 24 Jul 2014 | Large parts of the thread have been re-written. Due to the data being taken across a large part of the detector, users should be creating weighted responses. Specextract can be used to extract the spectrum and response files as long as the BACKSCAL keyword is updated. Added an example showing how to use dmimghull to help visualize the object-centered region in sky coordinates. |
| 23 Dec 2014 | Reviewed for CIAO 4.7; no changes. |
---