Running wavdetect on merged data: choosing psffile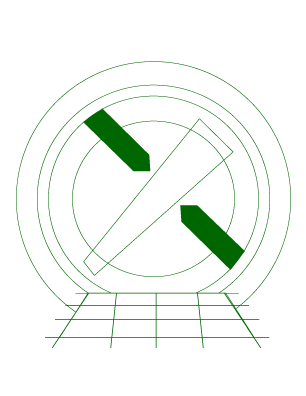 CIAO 4.9 Science Threads
---
Synopsis:
The primary reason to combine (aka merge) observations is to detect faint sources. The most popular CIAO source detection tool is wavdetect, which works by correlating the input image with a series of Mexican hat wavelets. The optimum wavelet size or scale is that which matches the size of the sources being detected. For point sources, this scale is comparable to the size of the Point Spread Function (PSF). Users can provide wavdetect an input file with the size of the PSF via the 'psffile' parameter.
Unfortunately, the Chandra PSF varies significantly across the field of view, varying in size from a fraction of an arc-second near the aim-point, to several arc-seconds at the edge of the detectors; moreover, the observed orientation varies with the roll angle of the spacecraft. Therefore there is no single PSF size when arbitrary observations are combined with different aim-points and roll angles.
This thread demonstrates several alternate ways in which users can combine PSF maps from individual observations, and the effects the different methods have on the source detections. These results are demonstrated for a single target; users should not conclude that similar results will be obtained in all datasets.
Purpose:
To illustrate different ways to combine per-observation PSF map files and the effects on the detections.
Related Links:
Last Update: 23 Dec 2014 - Reviewed for CIAO 4.7; minor edits.
---
---
---
| | |
| --- | --- |
| 03 May 2013 | Initial version. |
| 13 Dec 2013 | Review for CIAO 4.6. Minor formatting edits. |
| 25 Feb 2014 | Updated Option #3 (Minimum PSF Size). Need to add edge to PSFMAP for the min option by filtering with exposure map. |
| 16 May 2014 | wavdetect uses the units of the PSF map to know whether or not to scale the input psffile. Unfortunately, dmimgcalc and dmimgfilt do not copy the units string from input to output. A step has been added to the thread to show how to add the correct units. |
| 23 Dec 2014 | Reviewed for CIAO 4.7; minor edits. |
---