Extract Spectrum and Response Files for an Extended Source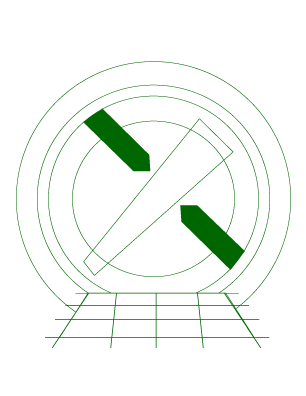 CIAO 4.9 Science Threads
---
Synopsis:
Using a combination of CIAO tools, we extract source and background spectra for an extended source. The background spectrum is grouped, if desired. The appropriate Response Matrix Files (RMFs) and Ancillary Response Files (ARFs) are created for both source and background.
The specextract script automates these steps for extended and pointlike sources observed with the ACIS detector.
Purpose:
To generate source and background spectra of an extended ACIS source and build the proper RMFs and ARFs.
Related Links:
Last Update: 17 Dec 2014 - Reviewed for CIAO 4.7; removed "New in CIAO4.6" sections. Minor edits.
---
---
---


Parameters for /home/username/cxcds_param/specextract.par


        infile = acisf00869_repro_evt2.fits[sky=region(simple.reg)] Source event file(s)
       outroot = simple           Output directory path + root name for output files
      (bkgfile = acisf00869_repro_evt2.fits[sky=region(simple_bkg.reg)]) Background event file(s)
          (asp = )                Source aspect solution or histogram file(s)
      (dtffile = )                Input DTF files for HRC observations
      (mskfile = )                Maskfile (input to mkwarf)
      (rmffile = CALDB)           rmffile input for CALDB
   (badpixfile = )                Bad pixel file for the observation
       (dafile = CALDB)           Dead area file (input to mkwarf)
      (bkgresp = yes)             Create background ARF and RMF?
       (weight = yes)             Should response files be weighted?
   (weight_rmf = no)              Should RMF also be weighted?
     (refcoord = )                RA and Dec of responses?
   (correctpsf = no)              Apply point source aperture correction to ARF?
      (combine = no)              Combine ungrouped output spectra and responses?
    (grouptype = NUM_CTS)         Spectrum grouping type (same as grouptype in dmgroup)
      (binspec = 15)              Spectrum grouping specification (NONE,1:1024:10,etc)
(bkg_grouptype = NONE)            Background spectrum grouping type (NONE, BIN, SNR, NUM_BINS, NUM_CTS, or ADAPTIVE)
  (bkg_binspec = )                Background spectrum grouping specification (NONE,10,etc)
       (energy = 0.3:11.0:0.01)   Energy grid
      (channel = 1:1024:1)        RMF binning attributes
  (energy_wmap = 300:2000)        Energy range for (dmextract) WMAP input to mkacisrmf
      (binwmap = tdet=8)          Binning factor for (dmextract) WMAP input to mkacisrmf
   (binarfwmap = 1)               Binning factor for (sky2tdet) WMAP input to mkwarf
      (clobber = no)              OK to overwrite existing output file?
      (verbose = 1)               Debug Level(0-5)
         (mode = ql)
    
---


Parameters for /home/username/cxcds_param/dmextract.par


        infile = acisf00869_repro_evt2.fits[sky=region(simple_bkg.reg)][bin pi] Input event file
       outfile = simple_steps_bkg.pi Enter output file name
          (bkg = )                Background region file or fixed background (counts/pixel/s) subtraction
        (error = gaussian)        Method for error determination(gaussian|gehrels|<variance file>)
     (bkgerror = gaussian)        Method for background error determination(gaussian|gehrels|<variance file>)
      (bkgnorm = 1.0)             Background normalization
          (exp = )                Exposure map image file
       (bkgexp = )                Background exposure map image file
      (sys_err = 0)               Fixed systematic error value for SYS_ERR keyword
          (opt = pha1)            Output file type
     (defaults = ${ASCDS_CALIB}/cxo.mdb -> /soft/ciao/data/cxo.mdb) Instrument defaults file
         (wmap = [energy=300:2000][bin tdet=8]) WMAP filter/binning (e.g. det=8 or default)
      (clobber = no)              OK to overwrite existing output file(s)?
      (verbose = 0)               Verbosity level
         (mode = ql)
    
---


Parameters for /home/username/cxcds_param/asphist.par


        infile = @acisf00869_asol1.lis Aspect Solution List Files
       outfile = simple_steps.asphist Aspect Histogram Output File
       evtfile = acisf00869_repro_evt2.fits[ccd_id=7] Event List Files
       dtffile =                  Live Time Correction List Files for HRC
      (geompar = geom)            Parameter file for Pixlib Geometry files
       (res_xy = 0.5)             Aspect Resolution x and y in arcsec
     (res_roll = 600.)            Aspect Resolution roll in arcsec
      (max_bin = 10000.)          Maximal number of bins
      (clobber = no)              Clobber output
      (verbose = 0)               Verbose
         (mode = ql)
    
---


Parameters for /home/username/cxcds_param/sky2tdet.par


        infile = acisf00869_repro_evt2.fits[sky=region(simple_bkg.reg)][energy=300:2000][bin sky=1] Input image in sky (x,y) coordinates
   asphistfile = simple_steps.asphist Input aspect histogram file
       outfile = simple_steps_bkg_tdet.fits[wmap] Output TDET  WMAP file
          (bin = 1)               Binning factor
      (geompar = geom)            Pixlib geometry file
      (verbose = 0)               Verbosity
      (clobber = no)              Remove existing files?
         (mode = ql)
    
---


Parameters for /home/username/cxcds_param/mkwarf.par


        infile = simple_steps_bkg_tdet.fits[wmap] Input detector WMAP
       outfile = simple_steps_bkg.arf Output weighted ARF file
    weightfile = simple_steps_bkg.wfef Output FEF weights
  spectrumfile =                  Input Spectral weighting file (<filename>|NONE)
     egridspec = 0.3:11.0:0.01    Output energy grid [kev]
       pbkfile =                  Parameter block file
    (threshold = 0)               Percent threshold cut for FEF regions
      (feffile = CALDB)           FEF file
      (mskfile = acisf00869_000N004_msk1.fits) Mask file
     (asolfile = )                Stack of aspect solution files
       (mirror = HRMA)            ARDLIB Mirror specification
 (detsubsysmod = )                Detector sybsystem modifier
       (dafile = CALDB)           Dead area file
    (ardlibpar = ardlib)          Parameter file for ARDLIB files
      (geompar = geom)            Parameter file for Pixlib Geometry files
      (clobber = no)              Clobber existing outputs
      (verbose = 0)               Tool chatter level
         (mode = ql)
    
---


Parameters for /home/username/cxcds_param/mkacisrmf.par


        infile = CALDB            scatter/rsp matrix file
       outfile = simple_steps_bkg_mkacisrmf.rmf RMF output file
          wmap = simple_steps_bkg.pi[WMAP] WMAP file
        energy = 0.3:11.0:0.01    energy grid in keV (lo:hi:bin)
       channel = 1:1024:1         channel grids in pixel (min:max:bin)
      chantype = PI               channel type
        ccd_id =                  filter CCD-ID
         chipx =                  filter chipx in pixel
         chipy =                  filter chipy in pixel
          gain = CALDB            gain file
     (asolfile = )                aspect solution file or a stack of asol files
      (obsfile = )wmap -> simple_steps_bkg.pi[WMAP]) obs file
      (logfile = )                log file
      (contlvl = 100)             # contour level
      (geompar = geom)            pixlib geometry parameter file
       (thresh = 1e-06)           low threshold of energy cut-off probability
      (clobber = no)              overwrite existing output file (yes|no)?
      (verbose = 0)               verbosity level (0 = no display)
         (mode = ql)
    
---


Parameters for /home/username/cxcds_param/mkrmf.par


        infile = CALDB            name of FEF input file
       outfile = simple_steps_bkg_mkrmf.rmf name of RMF output file
         axis1 = energy=0:1       axis-1(name=lo:hi:btype)
         axis2 = pi=1:1024:1      axis-2(name=lo:hi:btype)
      (logfile = STDOUT)          name of log file
      (weights = simple_steps_bkg.wfef) name of weight file
       (thresh = 1e-5)            low threshold of energy cut-off probability
       (outfmt = legacy)          RMF output format (legacy|cxc)
      (clobber = no)              overwrite existing output file (yes|no)?
      (verbose = 0)               verbosity level (0 = no display)
        (axis3 = none)            axis-3(name=lo:hi:btype)
        (axis4 = none)            axis-4(name=lo:hi:btype)
        (axis5 = none)            axis-5(name=lo:hi:btype)
         (mode = ql)
    
---


Parameters for /home/username/cxcds_param/dmgroup.par


        infile = simple_steps.pi  Input dataset name
       outfile = simple_steps_grp.pi Output dataset name
     grouptype = NUM_CTS          Grouping type
  grouptypeval = 15               Grouping type value
       binspec =                  Binning specification
       xcolumn = channel          Name of x-axis
       ycolumn = counts           Name of y-axis
      (tabspec = )                Tab specification
    (tabcolumn = )                Name of tab column
     (stopspec = )                Stop specification
   (stopcolumn = )                Name of stop column
    (errcolumn = )                Name of error column
      (clobber = no)              Clobber existing output file?
      (verbose = 0)               Verbosity level
    (maxlength = 0)               Maximum size of groups (in channels)
         (mode = ql)
    
---


Parameters for /home/username/cxcds_param/specextract.par


        infile = @multi_src.lis   Source event file(s)
       outroot = spec/1842,spec/1843 Output directory path + root name for output files
      (bkgfile = @multi_bg.lis)   Background event file(s)
          (asp = )                Source aspect solution or histogram file(s)
      (dtffile = )                Input DTF files for HRC observations
      (mskfile = )                Maskfile (input to mkwarf)
      (rmffile = CALDB)           rmffile input for CALDB
   (badpixfile = )                Bad pixel file for the observation
       (dafile = CALDB)           Dead area file (input to mkwarf)
      (bkgresp = yes)             Create background ARF and RMF?
       (weight = yes)             Should response files be weighted?
   (weight_rmf = no)              Should RMF also be weighted?
     (refcoord = )                RA and Dec of responses?
   (correctpsf = no)              Apply point source aperture correction to ARF?
      (combine = no)              Combine ungrouped output spectra and responses?
    (grouptype = NUM_CTS)         Spectrum grouping type (same as grouptype in dmgroup)
      (binspec = 15)              Spectrum grouping specification (NONE,1:1024:10,etc)
(bkg_grouptype = NONE)            Background spectrum grouping type (NONE, BIN, SNR, NUM_BINS, NUM_CTS, or ADAPTIVE)
  (bkg_binspec = )                Background spectrum grouping specification (NONE,10,etc)
       (energy = 0.3:11.0:0.01)   Energy grid
      (channel = 1:1024:1)        RMF binning attributes
  (energy_wmap = 300:2000)        Energy range for (dmextract) WMAP input to mkacisrmf
      (binwmap = tdet=8)          Binning factor for (dmextract) WMAP input to mkacisrmf
   (binarfwmap = 1)               Binning factor for (sky2tdet) WMAP input to mkwarf
      (clobber = no)              OK to overwrite existing output file?
      (verbose = 1)               Debug Level(0-5)
         (mode = ql)
    
---
| | |
| --- | --- |
| 01 Feb 2006 | new for CIAO 3.3 |
| 15 Feb 2006 | created Running mkacisrmf Independently section |
| 31 Mar 2006 | specextract use update added to Overview |
| 05 Apr 2006 | In light of the specextract usage change, the thread has been rewritten to use extended sources in the examples |
| 14 Apr 2006 | added Analysis at the edges of ACIS CCDs caveat |
| 24 May 2006 | added new information to Using the ACIS "Blank-Sky" Background Files caveat |
| 14 Jun 2006 | corrected link in "Calibration Updates"; clarified information on GRADED mode data |
| 18 Dec 2006 | updated for CIAO 3.4: new calibration files in CALDB 3.3.0; Extracting Multiple Spectra section uses a stack of output file roots (new feature in CIAO 3.4); output files in one-output case no longer have "src1" or "bkg1" included in the filename; mkrmf no longer prints messages at verbose=0; CIAO version in warnings |
| 06 Mar 2007 | added ACIS dead area correction section |
| 22 Jan 2008 | updated for CIAO 4.0: ACIS dead area correction parameters added to the specextract.par file: pbkfile and dafile (dead area correction is turned on by default); new ACIS blank-sky background file in CALDB 3.4.0 eliminate the header keyword issue; available links point to the Sherpa Beta website; removed outdated calibration updates |
| 31 Mar 2008 | updated for CALDB 3.4.3: use mkacisrmf for -110 BI chips if TGAIN calibration has been applied |
| 26 Jun 2008 | updated Analysis at the edges of ACIS CCDs caveats (aspect information not taken into account by specextract) |
| 04 Feb 2009 | updated for CIAO 4.1: images are inline; Sherpa link updated to 4.1 website; screen output changed with CALDB 4; input data must have a CTI_APP keyword |
| 17 Feb 2009 | added "for Extended Sources" to the title |
| 12 Jan 2010 | updated for CIAO 4.2: specextract uses a CALDB query to decide which RMF tool should be used; calibration update - the ACIS QE contamination model has been upgraded to vN0005. |
| 05 Mar 2010 | added additional information to the Choosing a background file section |
| 09 Mar 2010 | The ACIS detector is calibrated over the range 0.224004 - 12 keV; choosing values outside this range will result in errors from specextract. |
| 22 Mar 2010 | added "Special case: -110 C data on a front-illuminated chip" to the Creating RMFs: mkrmf vs mkacisrmf section |
| 15 Dec 2010 | updated for CIAO 4.3: new ACIS contamination calibration file; specextract is part of the scripts package; the script has been updated to run the sky2tdet tool when creating weighted responses, so an aspect histogram must be provided; the mask file is needed as input for mkwarf |
| 22 Dec 2010 | specextract bug fixes released in 22 Dec 2010 scripts package update |
| 25 Feb 2011 | updated for 25 Feb scripts package release: the asp parameter can take aspect solution files directly (don't have to run asphist make an aspect histogram first); if the bad pixel file is supplied in the badpixfile parameter, the ardlib parameters are set by the script |
| 01 Mar 2011 | CALDB 4.4.2 release: fix to the header of the ACIS QE contamination file. Prior to this release, CIAO would fail when trying to look up the contamination model correction for chips ACIS-8 (S4) and ACIS-9 (S5). |
| 04 Apr 2011 | updated for 04 Apr scripts package release: acis_fef_lookup script prints the version at verbose > 0. specextract: user is prompted for the bkgfile parameter (previously was hidden); new parameter, bkgresp, determines whether a background ARF and RMF should be created; additional changes are outlined in detail in the script release notes for 04 Apr 2011. |
| 12 Apr 2011 | updated for 12 Apr scripts package release: specextract bug fix - regions may be specified on the command line or in a file, i.e. "sky=circle(344,435,10)" vs. "sky=region(src.reg)". |
| 26 Apr 2011 | install version 2 of the tools package for CIAO 4.3 to fix the mkrmf bug; updated for 25 Apr scripts package release: specextract runs the remove_extra_time_keywords script to work around a sky2tdet bug |
| 21 Jun 2011 | added a "step-by-step" section |
| 06 Jul 2011 | specextract bug fixes were released in the 07 July 2011 scripts package; required software updates are listed in Synopsis |
| 06 Sep 2011 | a specextract bug fix was released in the 06 Sep 2011 scripts package |
| 06 Oct 2011 | a specextract bug fix and a workaround for a known CIAO bug were released in the 06 Oct 2011 scripts package |
| 15 Dec 2011 | reviewed for CIAO 4.4: the remove_extra_time_keywords script is no longer needed, since the sky2tdet bug is fixed in CIAO 4.4 |
| 16 Feb 2012 | a specextract bug fix was released in the 16 Feb 2012 scripts package: the script will not error out if you set outroot to be a stack and have correct=yes and weight=no. |
| 03 Dec 2012 | Review for CIAO 4.5; minor formatting |
| 08 Aug 2013 | Updated for the contributed scripts 4.5.4 release: the "ancillary" files - e.g. aspect solution and bad-pixel files - can now be picked up from information in the event file (in many cases). The Extracting Multiple Spectra section has also been updated. |
| 12 Dec 2013 | Review for CIAO 4.6: by default weighted RMF files are no-longer generated; the pbkfile parameter has been removed from specextract and is no-longer used by tools like mkwarf; the response files are now always named with the .rmf and .arf suffix, even when weighted; the multiple spectra section now uses reproject_obs to align the observations before source extraction; although not shown in this thread, specextract can now be used with HRC-I data sets. |
| 17 Dec 2014 | Reviewed for CIAO 4.7; removed "New in CIAO4.6" sections. Minor edits. |
---