LETG/HRC-S Grating ARFs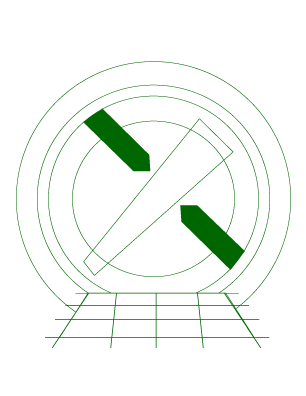 CIAO 4.7 Science Threads
---
Synopsis:
mkgarf creates a grating ARF for a particular order of an observation. The tool operates on a single detector element (i.e. one HRC plate) and grating order at a time. Therefore, it is necessary to generate all the individual component gARFs and then combine them with dmarfadd to create a grating ARF that covers the region of interest for that order.
Purpose:
To create grating ARFs for several orders of an LETG/HRC-S observation.
Related Links:
Last Update: 10 Dec 2013 - Review for CIAO 4.6. Tried to clarify fullgarf/mktgresp usage.
---
---
---
| | |
| --- | --- |
| 20 Dec 2004 | updated for CIAO 3.2: canned gARFs are no longer available in the CALDB, users must run this thread, removed "Choosing an RMF" section |
| 10 Feb 2005 | new Calibration Updates entry for CALDB 3.0.1 |
| 08 Apr 2005 | rewritten to no longer use the fullgarf script; added information on modeling higher orders |
| 06 Dec 2005 | updated for CIAO 3.3: new asphist tool syntax (the GTI filter is associated with the event file instead of the aspect solution file) |
| 01 Dec 2006 | updated for CIAO 3.4: CIAO version in warning |
| 23 Jan 2008 | updated for CIAO 4.0: parameter file updates for mkgarf (obsfile parameter is set to event file instead of aspect histogram file); Sherpa links point to 3.4 website; removed outdated calibration updates |
| 12 Feb 2009 | updated for CIAO 4.1: images are inline; sherpa link points to 4.1 website |
| 19 Feb 2009 | moved fitting information from Summary into Fitting section |
| 16 Jun 2009 | added About the Chandra Grating Data Archive and Catalog section |
| 14 Jan 2009 | reviewed for CIAO 4.2: no changes |
| 05 Apr 2010 | updated for CALDB 4.2.1: calibration update - the LETG grating efficiency has been upgraded to vN0006. |
| 12 Jan 2011 | reviewed for CIAO 4.3: no changes |
| 26 Apr 2011 | CALDB 4.4.3 release: calibration update - the LETG grating efficiency has been upgraded to vN0007. |
| 30 Jun 2011 | CALDB 4.4.5 release: calibration update - the HRC-S QEU has been upgraded to vN0006. |
| 20 Jul 2011 | required software updates are listed in Synopsis |
| 10 Jan 2012 | reviewed for CIAO 4.4: no changes |
| 03 Dec 2012 | Review for CIAO 4.5; no changes |
| 24 Apr 2013 | Add pointer to new mktgresp tool. |
| 10 Dec 2013 | Review for CIAO 4.6. Tried to clarify fullgarf/mktgresp usage. |
---