Changing the grouping scheme of a data set within Sherpa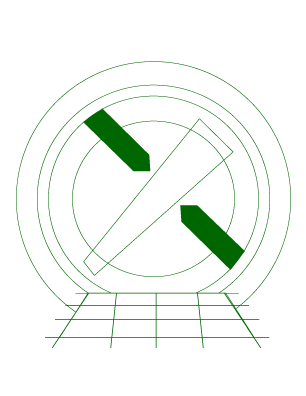 Sherpa Threads (CIAO 4.9 Sherpa v1)
---
Synopsis:
In order to use Gaussian statistics to fit a model to a data set, it is often necessary to "group" the data—i.e., combine channels until you have enough counts—before use. It is possible to set and change the grouping of a file after it has been read into Sherpa by using the group commands: set_grouping, group, group_counts, group_snr, group_adapt, group_adapt_snr, group_bins, and group_width.
This thread shows how you can use these functions when fitting PHA data.
Last Update: 9 Nov 2016 - reviewed for CIAO 4.9: updated screen outputs and moved closing notes to admonition block in "Grouping the data" section; no new content.
---
---
---
This thread shows how you can use the grouping functionality in Sherpa 4.9 to change the grouping scheme of a PHA file once it has been read into Sherpa. This allows you to see how sensitive the fit results are to the grouping scheme by changing the number of counts per group or using a different method for grouping the data.
---
| | |
| --- | --- |
| 14 Dec 2004 | updated for CIAO 3.2: script version and path |
| 17 Jun 2005 | updated information in Get Started on loading the script |
| 21 Dec 2005 | reviewed for CIAO 3.3: no changes |
| 01 Dec 2006 | reviewed for CIAO 3.4: no changes |
| 14 Dec 2008 | updated for CIAO 4.1: sherpa_utils.sl script replaced by new Sherpa 4.1 grouping functionality |
| 29 Apr 2009 | new script command is available with CIAO 4.1.2 |
| 17 Dec 2009 | updated for CIAO 4.2: new group_bins and group_width commands |
| 13 Jul 2010 | updated for CIAO 4.2 Sherpa v2: removal of S-Lang version of thread. |
| 15 Dec 2010 | updated for CIAO 4.3: new set_xlog and set_ylog commands are available for setting the axis scale of plots to logarithmic |
| 15 Dec 2011 | reviewed for CIAO 4.4: added a warning about filtering/grouping source and background data sets |
| 13 Dec 2012 | updated for CIAO 4.5: noted that grouping a data set in Sherpa no longer clears the existing data filter; removed an outdated warning about filtering/grouping source and background data sets, as the associated bug has been fixed. |
| 03 Dec 2013 | reviewed for CIAO 4.6: no changes |
| 02 Dec 2015 | reviewed for CIAO 4.8: no content change. |
| 09 Nov 2016 | reviewed for CIAO 4.9: updated screen outputs and moved closing notes to admonition block in "Grouping the data" section; no new content. |
---