LETG/HRC-S Grating Spectra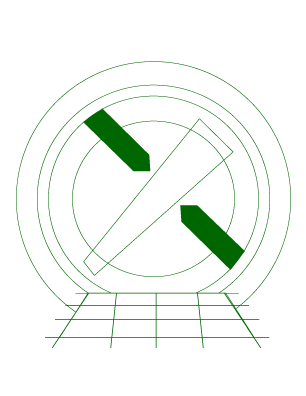 CIAO 4.9 Science Threads
---
Synopsis:
Generate a new PHA2 spectrum file for any LETG/HRCS-S grating observation to ensure that consistent calibration is used throughout the analysis.
Run this thread if:
you are working with an HRC-S/LETG dataset and want to create a new level=2 event file and extract a Type II PHA grating spectrum file.
Related Links:
Last Update: 29 Jun 2017 - Revised the note about detector edges.
---
---
---
This thread is now complete; the PHA2 grating spectrum file is named hrc_460_pha2.fits. You should next:
create HRC Grating RMFs
In order to use Gaussian statistics to fit a model to a dataset, it is often necessary to "group" the data - i.e. combine channels until you have enough counts. Before fitting the data in Sherpa, read the Grouping a Grating Spectrum thread for more information.

Detector edges

(29 Jun 2017)
Electrical field-fringing effects on the ends of the three HRC-S segments create incorrect event positions and distorted pulse height distributions. Data processed prior to the May 2017 release of CALDB 4.7.4 (using HRC-S BADPIX map version 3) do not remove all the affected events; spectral features near the plate gaps should therefore be treated with suspicion.
---


Parameters for /home/username/cxcds_param/tgdetect.par


##
## TGDETECT -- Create filter; run celldetect; narrow down detected
##             'zero order' source list; set source id's; match 
##             sources to previous OBI source list.
##
## Note: if either "infile" or "OBI_srclist_file" are @lists, only
## the first item on the list is read in;  this tool only works on
## one set of input files;  if more than one file is listed, 
## everything but the first are ignored.
##
        infile = hrcf00460_000N005_evt1.fits    Input L1 event file
OBI_srclist_file = NONE             Input source position(s) file from previous OBI or NONE
       outfile = hrc_460_evt1_src1a.fits Output source position(s) file name
#
#   output file naming
#
     (temproot = )                Path and root file name to be given to temporary files
     (keeptemp = no)              Keep temporary files?
     (keepexit = no)              Keep exit status file?
#
#
#
     (zo_pos_x = default)         Center GZO filter sky X position (default=pixel(ra_nom))
     (zo_pos_y = default)         Center GZO filter sky Y position (default=pixel(dec_nom))
 (zo_sz_filt_x = default)         Size of GZO filter in X pixels (ACIS=400; HRC=1800)
 (zo_sz_filt_y = default)         Size of GZO filter in Y pixels (ACIS=400; HRC=1800)
   (snr_thresh = 40)              SNR threshold to select the detected sources
# 
#   celldetect parameters
#
       (expstk = none)            list of exposure map files
       (thresh = )celldetect.thresh -> 3) celldetect source threshold
     (ellsigma = 3.0)             Size of output source ellipses (in sigmas)
     (expratio = 0)               cutoff ratio for source cell exposure variation
    (findpeaks = yes)             find local peaks for celldetect
(celldetect_log = )celldetect.log -> no) make a celldetect log file?
     (psftable = )celldetect.psftable -> /soft/ciao/data/psfsize20010416.fits) table of PSF size data, for celldetect
    (fixedcell = 15)              celldetect fixed cell size to use
(fixedcell_cc_mode = 15)              celldetect fixed cell size to use for CC mode ACIS data
      (bkgfile = none)            background file, for celldetect
     (bkgvalue = )celldetect.bkgvalue -> 0) background count/pixel, for celldetect
  (bkgerrvalue = )celldetect.bkgerrvalue -> 0) background error, for celldetect
        (eband = )celldetect.eband -> 1.4967) energy band, for celldetect
      (eenergy = )celldetect.eenergy -> 0.8) encircled energy of PSF, for celldetect
      (snrfile = none)            celldetect snr output file (for convolution only)
     (convolve = )celldetect.convolve -> no) use convolutions for celldetect
      (xoffset = INDEF)           celldetect offset of x axis from optical axis
      (yoffset = INDEF)           celldetect offset of y axis from optical axis
     (cellfile = none)            output cell size image file
     (centroid = yes)             compute source centroids in celldetection?
#
#   tgidselectsrc parameters
#
(snr_ratio_limit = )tgidselectsrc.snr_ratio_limit -> 1) Value of SNR ratio to use as lower limit
     (setsrcid = )tgidselectsrc.setsrcid -> yes) Set src ids in output file?
#
#   tgmatchsrc parameters
#
(max_separation = )tgmatchsrc.max_separation -> 3) Maximum allowed separation (arcsec) for sources to match
#
#
      (clobber = no)              OK to overwrite existing output file(s)?
      (verbose = 0)               Verbosity level (0 = no display)
         (mode = ql)              



---


Parameters for /home/username/cxcds_param/tg_create_mask.par


##
## TG_CREATE_MASK -- Calculates the mask regions of the grating arms
##    for AXAF flight L1 grating data files.  The output is a region
##    file(s) in sky coordinates.
##
        infile = hrcf00460_000N005_evt1.fits    Input event file or stack
       outfile = hrc_460_evt1_L1a.fits Output region file or stack
 input_pos_tab = hrc_460_evt1_src1a.fits Input table with zero order positions or stack
   grating_obs = header_value     Observed grating type (header_value|HETG|HEG|MEG|LETG)
     sA_zero_x = 1                Source A - x position of zero order
     sA_zero_y = 1                Source A - y position of zero order
     sB_zero_x = 1                Source B - x position of zero order
     sB_zero_y = 1                Source B - y position of zero order
     sC_zero_x = 1                Source C - x position of zero order
     sC_zero_y = 1                Source C - y position of zero order
     sD_zero_x = 1                Source D - x position of zero order
     sD_zero_y = 1                Source D - y position of zero order
     sE_zero_x = 1                Source E - x position of zero order
     sE_zero_y = 1                Source E - y position of zero order
     sF_zero_x = 1                Source F - x position of zero order
     sF_zero_y = 1                Source F - y position of zero order
     sG_zero_x = 1                Source G - x position of zero order
     sG_zero_y = 1                Source G - y position of zero order
     sH_zero_x = 1                Source H - x position of zero order
     sH_zero_y = 1                Source H - y position of zero order
     sI_zero_x = 1                Source I - x position of zero order
     sI_zero_y = 1                Source I - y position of zero order
     sJ_zero_x = 1                Source J - x position of zero order
     sJ_zero_y = 1                Source J - y position of zero order
(input_psf_tab = CALDB)           Calibration file with mirror psf vs off-axis angle
     (detector = header_value)    Detector type: ACIS | HRC-I | HRC-S | header_value
(radius_factor_zero = 50)              A scale factor which multiplies the app. calculation of the one-sigma
(width_factor_hetg = 35)              A scale factor which multiplies the one-sigma width of the heg/meg mask
(width_factor_letg = 40)              A scale factor which multiplies the one-sigma width of the letg mask
(r_astig_max_hetg = 0.5600000000000001) Max grating r coord (deg, along the dispersion) for HETG astigmatism
(r_astig_max_letg = 1.1)             Max grating r coord (deg, along the dispersion) for LETG astigmatism calc
(r_mask_max_hetg = 0.992)           Max grating r coord (deg) for HETG mask (to support offset pointing)
(r_mask_max_letg = 2.1)             Max grating r coordinate (deg) for LETG mask (to support offset pointing)
# --------------------------------------------------------------------------
# The parameters below are to be set ONLY if the user wants to use their
# own grating mask sizes instead of having the masks automatically generated.
# Only ONE input file, with up to 10 soures, can be processed using the user 
# params.  @ lists of multiple files can only be done with automated mask
# processing, or by running each file individually with hand set mask sizes.
# To start, you MUST set the following parameters:
#
# > pset tg_create_mask use_user_pars=yes last_source_toread=[letter A -> J]
#
# The parameter last_source_toread should be set to the last source letter
# for which you will enter parameters.  If you want to input 2 sources 
# (regardless of their source id's), the last_source_toread=B. Sections
# A -> J are for (upto) 10 user specified sources.  In each sections, 
# each source must have an ID, a zero order center position specified, 
# as well as the grating mask width(s).  An example with 2 HETG sources, 
# with src_id's 6 and 3:
#
# > pset tg_create_mask use_user_pars=yes last_source_toread=B
# > pset tg_create_mask sA_id=6 sA_zero_x=4762.34 sA_zero_y=2344.29 
# > pset tg_create_mask sA_zero_rad=35 sA_width_heg=25 sA_width_meg=28
# > pset tg_create_mask sB_id=3 sB_zero_x=4063.54 sB_zero_y=6346.62 
# > pset tg_create_mask sB_zero_rad=45 sB_width_heg=50 sB_width_meg=75
#              (units are all in sky pixels)
#
# NOTE: for Continuous Clocking data (CC mode), the HETG mask does not
# require the s#_width_heg, since the meg mask will encompase the entire
# data set.  HEG event processing in CC mode is done using the next 
# tool tg_resolve_events.
# --------------------------------------------------------------------------
(use_user_pars = no)              Use the user defined mask parameters below: yes or no?
(last_source_toread = A)               Last source name to be read; character A->J.
# --------------------------------------------------------------------------
# 			Source A parameters
# --------------------------------------------------------------------------
        (sA_id = 1)               Source A - source id number
  (sA_zero_rad = )                Source A - radius of zero order mask
 (sA_width_heg = )                Source A - width of heg mask in sky pixels
 (sA_width_meg = )                Source A - width of meg mask in sky pixels
 (sA_width_leg = )                Source A - width of leg mask in sky pixels
# --------------------------------------------------------------------------
#                       Source B parameters
# --------------------------------------------------------------------------
..(through Source J)..
      (geompar = geom)            Parameter file for Pixlib Geometry files
      (verbose = 0)               Verbose level: 0 - no output, 5 - max verbosity
      (clobber = no)              Clobber existing outfile?
         (mode = ql)              



---


Parameters for /home/username/cxcds_param/tg_resolve_events.par


#--------------------------------------------------------------------------
#
#   tg_resolve_events.par: Parameter file for the tg_resolve_events program
#
#--------------------------------------------------------------------------
        infile = hrcf00460_000N005_evt1.fits    Input event file or stack
       outfile = hrc_460_evt1a.fits   Output event file or stack
    regionfile = hrc_460_evt1_L1a.fits Input region file or stack
    acaofffile = @pcad_asol1.lis  Input aspect offset file
(alignmentfile = )acaofffile -> @pcad_asol1.lis) Input sim offset file
      (logfile = stdout)          Output log (NONE|<filename>|stdout)
# The osipfile contains position dependent energy limits based on
# the CCD resolution, used for order-sorting.
# A value of "NONE" means that the file will not be used, and
# that the parameters, osort_hi and osort_lo will be used.
     (osipfile = none)            Lookup table for order resolving (for acis data only)
#sort_hi, osort_lo specify fractional deviations from the integer
#order which will be included in order-sorting via CCD ENERGY values (PHA).
#eg. osort_lo-0.3, osort_hi=0.2 means that photons with real-valued
#orders between 0.7 < order <= 1.2 will be included in first order,
#1.7 < order <= 2.2 will be second order, etc.
     (osort_lo = 0.3)             Order-sorting lower bound fraction; order > m - osort_lo
     (osort_hi = 0.3)             Order-sorting high bound fraction; order <= m + osort_hi
  (grating_obs = header_value)    Observed grating type (header_value|HETG|HEG|MEG|LETG)
     (detector = header_value)    Detector type: ACIS | HRC-I | HRC-S | header_value
(energy_lo_adj = 1.0)             Lower Energy limit factor
(energy_hi_adj = 1.0)             Upper Energy limit factor
  (time_offset = 0)               Offset to add to event time to synch w/ alignment data
    (rand_seed = 1)               Random seed (for pixlib), 0 = use time dependent seed
(rand_pix_size = 0.0)             pixel randomization width (-size..+size), 0.0 = no randomization
     (eventdef = )stdlev1_HRC -> {d:time,f:rd,s:chip,l:tdet,f:det,f:sky,s:chip_id,s:pha,s:pi,s:tg_m,
f:tg_lam,f:tg_mlam,s:tg_srcid,s:tg_part,s:tg_smap,x:status}) Output format definition
      (stdlev1 = )eventdef -> {d:time,f:rd,s:chip,l:tdet,f:det,f:sky,s:chip_id,s:pha,s:pi,s:tg_m,
f:tg_lam,f:tg_mlam,s:tg_srcid,s:tg_part,s:tg_smap,x:status}) 
 (stdlev1_ACIS = {d:time,i:expno,f:rd,s:chip,s:tdet,f:det,f:sky,s:ccd_id,l:pha,s:pi,f:energy,s:grade,
s:fltgrade,s:node_id,s:tg_m,f:tg_lam,f:tg_mlam,s:tg_srcid,s:tg_part,s:tg_smap,x:status})
ACIS event format definition string
  (stdlev1_HRC = {d:time,f:rd,s:chip,l:tdet,f:det,f:sky,s:chip_id,s:pha,s:pi,s:tg_m,f:tg_lam,f:tg_mlam,
s:tg_srcid,s:tg_part,s:tg_smap,x:status}) HRC event format definition string
# --------------------------------------------------------------------------
      (geompar = geom)            Parameter file for Pixlib Geometry files
      (verbose = 0)               Verbosity level of detail (0=none, 5=most)
      (clobber = no)              Clobber outfile if it already exists?
         (mode = ql)              



---


Parameters for /home/username/cxcds_param/tgextract.par


##
## TGEXTRACT -- create 1D spectrum(a) table file(s) from the
##              L1.5 output event list
##
        infile = hrc_460_evt2.fits    Input event file (output event file from L1.5 processing)
       outfile = hrc_460_pha2.fits    If typeII, enter full output file name or '.'; if typeI, enter output rootname
#
# tg_srcid_list parameter explanation...
#  - "all" will process all the sources id's found in the event list
#  - a comma list is a comma separated string list of all the 
#    sources to process, ie:
#       "1,2,5,7"
#  - @file is a pointer to an ascii file which contains a comma
#    separated list of the id's to process
#
 tg_srcid_list = all              Source ID's to process: 'all', comma list, @file
  tg_part_list = header_value     Grating parts to process: HETG, HEG, MEG, LETG, header_value
#
# tg_order_list parameter explanation...
#  - "default" is set to process the following:
#       if ACIS:  1, 2, 3, -1, -2, -3
#       if HRC:   -1, 1
#  - a comma list is a comma separated string list of the orders
#    the user wants to process, ie:
#       "-5, -1, 1, 3"
#  - a range list sets the min and max of the orders to process;
#    all the orders in between, will be processed, ie:
#       "-1..5"  will do orders from -1 to +5th order
#    a range list can be mixed with comma separated list
#  - @file is a pointer to an ascii file which contains a comma
#    separated list and/or range list of the orders to process
#
 tg_order_list = default          Grating diffraction orders to process: 'default', comma list, range list, @file
      ancrfile = none             Input ancillary response file name
      respfile = none             Input redistribution file name
  outfile_type = pha_typeII       Ouput file type: typeI (single spectrum) or typeII (multiple spectra)
(inregion_file = CALDB)           Input region file.
     (backfile = none)            Input background file name
        (rowid = )                If rowid column is to be filled in, enter name here
    (bin_units = angstrom)        Bin units (for bin parameters below): angstrom, eV, keV
  (min_bin_leg = compute)         Minimum dispersion coordinate for LEG, or 'compute'
  (max_bin_leg = compute)         Maximum dispersion coordinate for LEG, or 'compute' 
 (bin_size_leg = compute)         Bin size for binning LEG spectra, or 'compute'
 (num_bins_leg = compute)         Number of bins for the output LEG spectra, 'compute'
  (min_bin_meg = compute)         Minimum dispersion coordinate for MEG, or 'compute'
  (max_bin_meg = compute)         Maximum dispersion coordinate for MEG, or 'compute'
 (bin_size_meg = compute)         Bin size for binning MEG spectra, or 'compute'
 (num_bins_meg = compute)         Number of bins for the output MEG spectra, or 'compute'
  (min_bin_heg = compute)         Minimum dispersion coordinate for HEG, or 'compute'
  (max_bin_heg = compute)         Maximum dispersion coordinate for HEG, or 'compute'
 (bin_size_heg = compute)         Bin size for binning HEG spectra, or 'compute'
 (num_bins_heg = compute)         Number of bins for the output HEG spectra, 'compute'
     (min_tg_d = default)         Minimum tg_d range to include in histogram, or use 'default'
     (max_tg_d = default)         Maximum tg_d range to include in histogram, or use 'default'
(extract_background = yes)             Extract the local background spectrum?
(min_upbkg_tg_d = default)         Minimum value of tg_d for the background up spectrum.
(max_upbkg_tg_d = default)         Maximum value of tg_d for the background up spectrum.
(min_downbkg_tg_d = default)         Minimum value of tg_d for the background down spectrum.
(max_downbkg_tg_d = default)         Maximum value of tg_d for the background down spectrum.
      (geompar = geom)            Parameter file for Pixlib Geometry files
      (clobber = no)              OK to overwrite existing output file(s)?
      (verbose = 0)               Verbosity level (0 = no display)
         (mode = ql)              



---
| | |
| --- | --- |
| 16 Dec 2004 | updated for CIAO 3.2: minor changes to parameter files |
| 15 Feb 2005 | new filtering bug discovered, follow workaround in Apply the background filter section |
| 15 Jun 2005 | updated for DS 7.6: the bow-tie region from the CALDB is used by default in tgextract (as shown in the Extract a Grating Spectrum section) |
| 05 Dec 2005 | updated for CIAO 3.3: bug fixes to the Data Model make the workaround previously given in the Apply the background filter section unnecessary (i.e. the modpireg script); output filenames include ObsID; parameter file change (kernel parameter removed from all "tg" tools) |
| 05 Jan 2006 | created Data Preparation section |
| 01 Dec 2006 | updated for CIAO 3.4: change to wording of tgdetect/dmcopy warning |
| 11 Jan 2008 | updated for CIAO 4.0: ds9 now automatically looks for the "[REGION]" or "[SRCLIST]" extension in the region file, so it doesn't have to be specified; check if data have gone through Reprocessing III |
| 25 Nov 2008 | added "ADDSPI and SPIFILTER" link in Generate a New Level=2 Event File section |
| 21 Jan 2009 | updated for CIAO 4.1: image converted to inline; path to HRC-S background filter file is different in CALDB 4.1 |
| 19 Feb 2009 | added grouping information to the Summary |
| 16 Jun 2009 | added About the Chandra Grating Data Archive and Catalog section |
| 22 Dec 2009 | updated for CIAO 4.2: new HRC-S TGAIN and LETG PI filter released in CALDB 4.2.0 |
| 28 Dec 2009 | additional updates for CIAO 4.2: "pha=0:254" filter is obsolete; the background filter is applied to "(tg_mlam,pi)" [prior to CIAO 4.2, was "(tg_lam,pi)"]; added an optional spatial filtering section |
| 18 Feb 2010 | the new gain filter and PI filter are applied in standard data processing as of version DS 8.3 |
| 15 Mar 2010 | added link to the Computing Average HRC Dead Time Corrections thread in the Summary |
| 12 Jan 2011 | reviewed for CIAO 4.3: no changes |
| 25 Feb 2011 | the 25 Feb release of the chandra_repro reprocessing script supports data processing for ACIS and HRC grating data |
| 25 Mar 2011 | added workaround for GTI filtering bug to the Apply GTI filter section |
| 06 Jan 2012 | reviewed for CIAO 4.4: no changes |
| 27 Feb 2012 | added link to HRC-S Event Position Errors Near the Aim Point webpage in the Overview. |
| 16 May 2012 | Include average dead time correction calculation as a necessary step of the reprocessing. |
| 03 Dec 2012 | Review for CIAO 4.5; removed notes on repro-3 |
| 24 Apr 2013 | Updated the chandra_repro section to make it clear the it does all the steps in this thread and that responses are now also created. |
| 11 Dec 2013 | Review for CIAO 4.6; added note about tgdetect2. |
| 22 Dec 2014 | Reviewed for CIAO 4.7; removed obsolete HRC degap caveat. |
| 24 Feb 2015 | Removed optional RAWY filter. Replaced with a note about enhanced background at the detector edges. |
| 29 Jun 2017 | Revised the note about detector edges. |
---