Removing Warm ACIS Data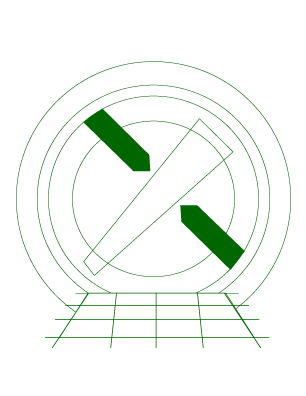 CIAO 4.15 Science Threads
---
Overview
Synopsis:

Most users will benefit more from the increased exposure time than will suffer from the degraded spectral resolution. Users following this thread should proceed with that in mind.
Users fitting ACIS imaging spectra that fulfill all the following three conditions may see line-centroids shifted by 1-2% from systematic offsets due to calibration uncertainty:
Spectra with more than 1000 counts on a front-illuminated (FI) chip or more than 2000 counts on a back-illuminated (BI) chip (CCD_ID 5,7).
More than half of source counts were acquired above the current temperature limit of -109 C (164.15 K).
More than half of source counts are in emission or absorption lines.
If users choose to filter warm ACIS data, they are strongly encouraged to perform their analysis both with and without the warm data to evaluate the impact to their specific science goals.
Timing analysis and imaging analysis, including source detection, are not affected by changes in focal plane temperature. Variations in ACIS focal plane temperatures while colder than -109 C are not known to impact dispersed grating data from the HETG or LETG.
This thread may be used to remove time periods when the ACIS Focal Plane temperature is warm and the user is attempting to extract spectra from line-rich, high count sources.
Purpose:
To remove times when the ACIS focal plane temperature is warm which may degrade the CCD spectral resolution.
Related Links:
Last Update: 15 Nov 2022 - Substantial updates due to new FP thermal limits.
---
Contents
---
---


Parameters for /home/username/cxcds_param/dmgti.par


        infile = acisf45549_000N001_mtl1.fits.gz Input MTL file
       outfile = fp_temp.gti      Output GTI file
     userlimit = fp_temp<164.15    User defined limit string
      (mtlfile = none)            Optional output smoothed/filtered MTL file
     (lkupfile = none)            Lookup table defining which MTL columns to check against (NONE|none|<filename>)
       (smooth = yes)             Smooth the input MTL data?
      (clobber = no)              Clobber output file if it exists?
      (verbose = 0)               Debug level
         (mode = ql)              
    
---


Parameters for /home/username/cxcds_param/dmlist.par


        infile = fp_temp.gti      Input dataset/block specification
           opt = blocks,subspace  Option
      (outfile = )                Output file (optional)
         (rows = )                Range of table rows to print (min:max)
        (cells = )                Range of array indices to print (min:max)
      (verbose = 0)               Debug Level(0-5)
         (mode = ql)              
    
---


Parameters for /home/username/cxcds_param/dmcopy.par


        infile = acisf45549N001_evt2.fits.gz[@fp_temp.gti] Input dataset/block specification
       outfile = good_events.fits Output dataset name
       (kernel = default)         Output file format type
       (option = )                Option - force output type
      (verbose = 0)               Debug Level
      (clobber = no)              Clobber existing file
         (mode = ql)              
    
---


Parameters for /home/username/cxcds_param/dmkeypar.par


        infile = good_events.fits Input file name
       keyword = ONTIME           Keyword to retrieve
         exist = yes              Keyword existence
         value = )rval -> 45315.80034852 Keyword value
          rval = 45315.80034852   Keyword value -- real
          ival = 0                Keyword value -- integer
          sval =                  Keyword value -- string
          bval = no               Keyword value -- boolean
      datatype = real             Keyword data type
          unit = s                Keyword unit
       comment = Sum of GTIs      Keyword comment
         (echo = no)              Print keyword value to screen?
         (mode = ql)              
    
---
History
| | |
| --- | --- |
| 02 Aug 2012 | Initial version. |
| 03 Dec 2012 | Review for CIAO 4.5; no changes |
| 25 Nov 2013 | Reviewed for CIAO 4.6. No changes. |
| 16 Dec 2014 | Reviewed for CIAO4.7. Increased visibility of this being an advanced thread to optimize specific science goals. |
| 28 Mar 2019 | Replaced chips plots with matplotlib. |
| 13 Aug 2019 | swapped FP_TEMP and time offset axis-labels, fixed figure |
| 17 May 2021 | Updated for CIAO 4.13 and Repro-5. |
| 13 Jan 2022 | Reviewed for CIAO 4.14. No changes. |
| 15 Nov 2022 | Substantial updates due to new FP thermal limits. |
---